It's no secret that things are a little tight in the Wakefield household.  Between starting a business, buying equipment, my shopping disease and the holidays…my piggy bank is getting less and less full.  But I don't get discouraged, I just keep telling myself…big picture.  The wine on the bottom shelf is just as wonderful as the wine on the top… (if you know this to be untrue, please don't burst my bubble) 

  I am constantly telling Gary how I wish we could go on more dates.  Fancy dinners out where I can get all gussied up and eat super small portions and of course order dessert.  But let's face it, I live in Chicago…and Chicago dining ain't cheap.  So…for the sake of our livelihood, we skip the fancy dinners.  There will be plenty of dates down the road.  Last Friday, after a vigorous work out,  we decided to go get some food from Whole foods and go home and call it a night.  On the way down escalator I saw the wine bar smack dab in the middle of the store.  I mumbled to myself, "Look at all those people hanging out in Whole Foods!  I've always wanted to do that."  And with no hesitation Gary said, "Let's do it."  And that was that.  An impromptu, dressed in work out clothes, absolutely perfect date.  Smack dab in the middle of Whole Foods.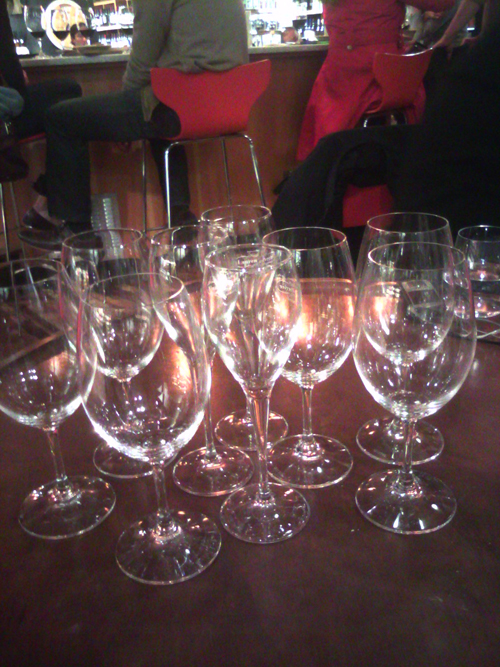 For the record – we had wine flights…those weren't all full glasses.