I have very exciting news today.  And no day is better for exciting news than New Years Eve.  Drum roll please…I have FINALLY launched my new wedding website.  Thanks to the help of the amazing program, Showit, I have a website that I am very proud to call my own.  From the day I started my business, it has been evolving.  I started in one place and now I am in a completely different place…which is one of my favorite parts of running a business.  It grows right along with you.  This site is a great representation of where I am at right now in my business.  But by no means is this final.  Just like me, it will continue to evolve and that is something that I am very excited about.  I am the first to admit, I have been putting off launching my site because I just wasn't convinced it was perfect yet.  But then I realized that it doesn't have to be perfect…it just has to represent me as I am in this very moment.  And thanks to Showit, I really believe it does.
Head on over and check out my latest obsession  www.lauren-wakefield.com
Here's a little peek.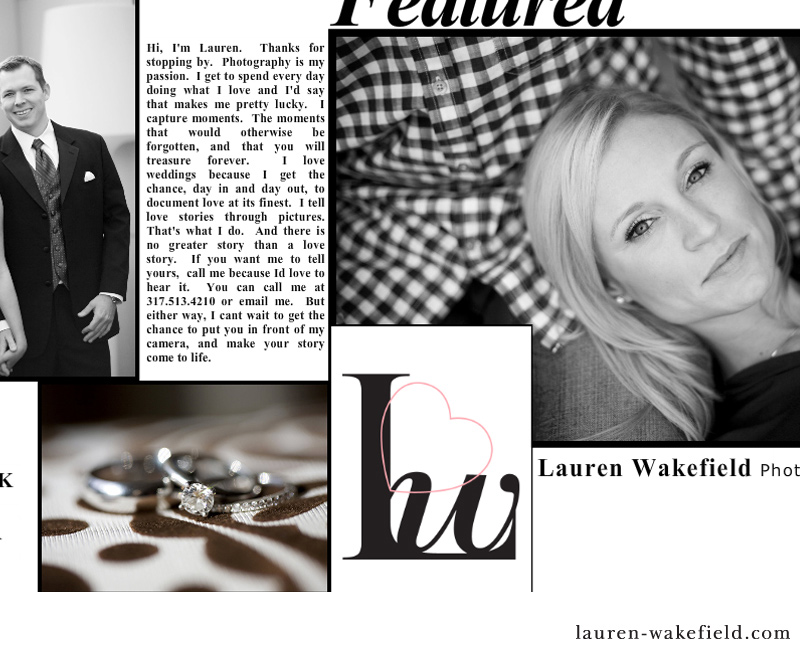 I hope everyone has an amazing New Years Eve…and an even better 2011!  I am very much looking forward to a much needed date night with my main squeeze (Gary, not Goose)…see you next year!