He's never been to Starbucks (don't even get me started).  He lives on a boat.  Named Old Bob.  He's madly in love with Emma…a ginger haired Welsh who sails the world with him.  He uses words like mate and rubish…which I plan to immediately add into my vocabulary.  He lives a life that is so different from mine…but so intriguing.  He made our trip more amazing than we could have imagined…and is someone I will forever call a friend.  He is Captain Dave…the best one at that.
Where do I even start?  Last week I went on a trip that was truly an experience.  And one I will never forget.  I called a sailboat home for 8 days and found out just what it takes to be a sailor.  I saw places that postcards are made of and made friends with sea turtles.  I learned the difference between Port and Starboard…and overcame my fear of the ocean.  I learned that ginger ale and baguettes are the cure to sea sickness…and saw my first flying fish.  I experienced a Regatta and now refer to speed in knots.  I slowed down and savored the moments.  When I stepped foot on our boat I knew it was going to be awesome.  But what I didn't know was awesome would only be the beginning.  The early morning excitement of setting sail.  A hot cup of coffee and a cool ocean breeze.  Watching the sun rise over the horizon…and the anticipation of what's ahead.  I fell in love with art of sailing…and our family grew by one captain.  I left a little piece of my heart on that sailboat…and one day I'll go back to get it.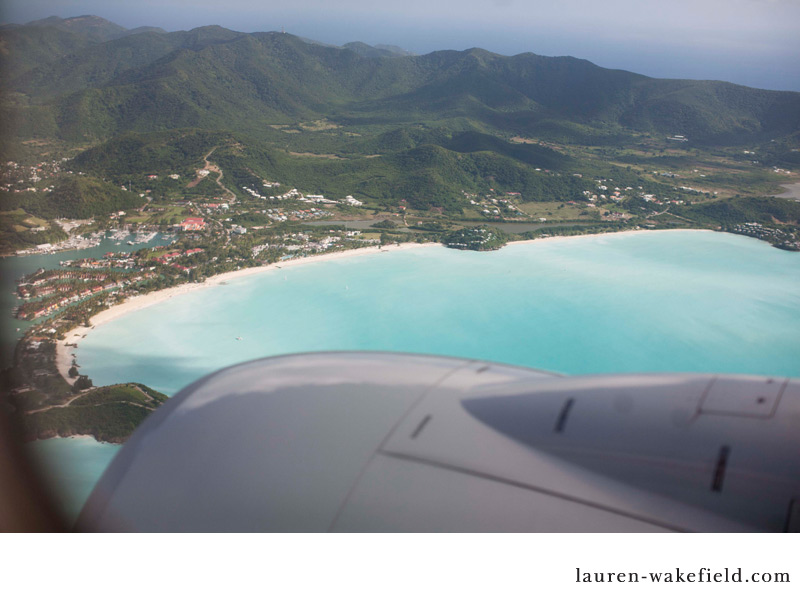 Seeing our boat for the first time.  Isn't she pretty…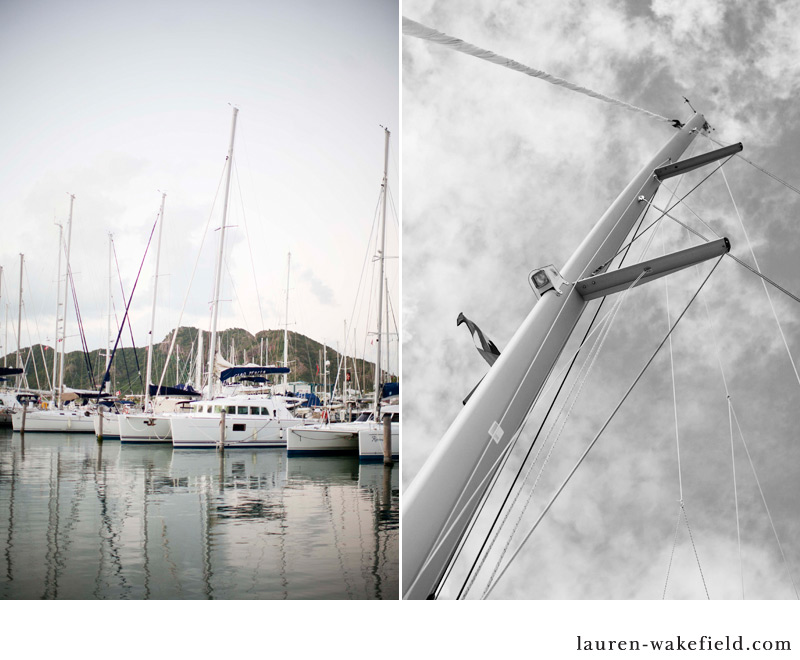 Best spot on the boat….the trampoline.  Oh yea…I'm totally down with the boat lingo.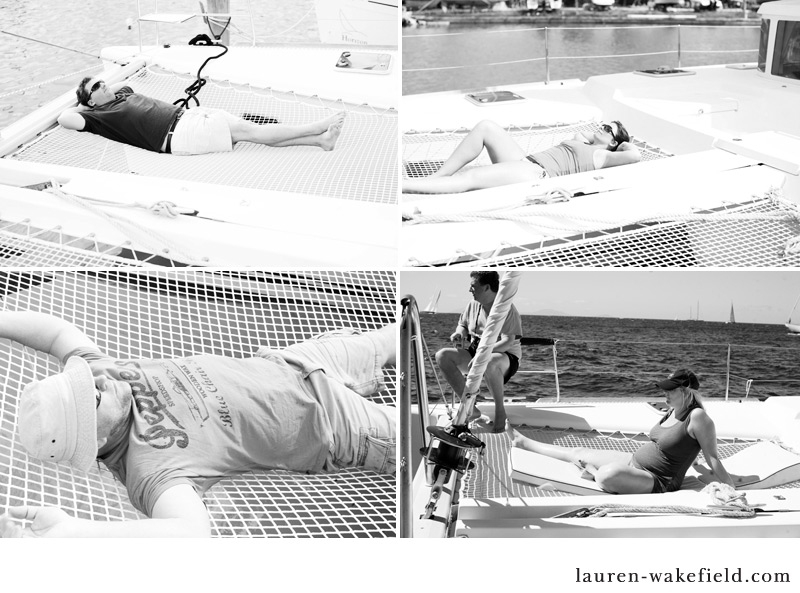 Our first sail…


Dad trying to be the captain…




Captain Dave!!!!!


Old Bob…Captain Dave's home.  That boat has seen the world….


Sunsets on the boat were the best…


Falmouth Harbour…the biggest boats I have ever seen.  An 100 foot sailboat was a midget…if that gives you any idea.


Morning coffee at Skullduggary's…Captain Dave's hangout.


Breakfast on the boat.  Mmmmm…bacon.


Boats…big big boats.


This boat name made me laugh.


The view from the top…






Steel band…it's amazing what they can do with these drums…




We saw so many rainbows…


Setting sail at sunrise.  It was so beautiful…




Lauren the sailor…has a nice ring to it I think…


I was so proud of myself for getting the sail up.  🙂


Gary learning to drive…fasten your seat belts kids!




We took an island tour to see some waterfalls and our driver just happened to have a machete….ummmmm…what?


Swimming in the waterfalls…




A little bubbly…yes please!






My favorite view…




Gary became a master at the anchor.  He may have been named the First Mate…maybe…


The perfect way to end the day…


Watching the Regatta…maybe one of the coolest things I've ever done…


These boats were fast…I mean really fast.








Saying goodbye…


I drew a picture for Captain Dave…I was one of the few who did NOT get seasick! It was a miracle.


The end of a perfect adventure….


Definitely the trip of a lifetime…