Yesterday, I was driving back from Chicago down a very long stretch of 65.  A lot of people consider it the most boring drive ever but I kind of like it.  The endless fields and nothingness.  It's like something about the emptiness allows my mind to take a deep breath.  Sometimes, yesterday included, I turn the radio off and just think.  I think about what I want out of life and how I'm going to get it.  Sometimes I think about all the things that are stressing me out and just let myself be in it.  My therapist told me once that I have to learn to sit through it.  The pain, anxiety, stress…as someone who wants everyday to be the best day ever, it's a challenge.  So these drives give me that.  A little time to sit through it.  To let it work itself out and have some real, uninterrupted time to just be alone with my thoughts (which can be pretty frightening).
Yesterday was especially introspective because it was exactly one year since I packed up my life and moved it to Indy.  I made that same, long drive with a car full of things that somehow made up 11 years of living.  I felt this heaviness in my chest that I wanted so desperately to go away.  Was I sad I was leaving?  Was I scared at the unknown?  Was I sure this was right?  Whatever it was…I knew that drive was the beginning of a whole new chapter.  And virtually, a whole new life.
But yesterday wasn't just one year since I moved.  It was also 5 years since I started chemo.  March 6th.  The day I walked into that scary place with my insides twisting and turning themselves inside out.  I knew I had to be there but I wanted so desperately to run away as fast as I could.  A million questions were running through my head.  Why is this happening?  Was I making the right choice?  Will it hurt?  It's strange but I can literally remember everything about that day.  Every feeling and every minute like it was yesterday.  I was scared.  Like really scared.  But I smiled and hung out with my people and pretended it was all going to be okay.  I also remember the person I was when I walked in there…and what a different person walked out.  It's bizarre to know 5 years have passed.  And still to this day I constantly go back and forth between it wasn't that big of a deal and holy sh*t I had cancer.  Honestly, most days I just feel like I did what I needed to do and got through it.  And other days I feel like a superhero.  But despite what day it happens to be…it completely changed me.  And ultimately, changed whole trajectory of my life.
So yeah.  March 6th.  Just another day for most people.  But for me it's a reminder to be unstoppable.  Not because I'm some incredible person but because I can.  Because when shit hits the fan that's when you get to see who you really are and I'm willing to bet that person is way more of a bad ass than you could have ever imagined.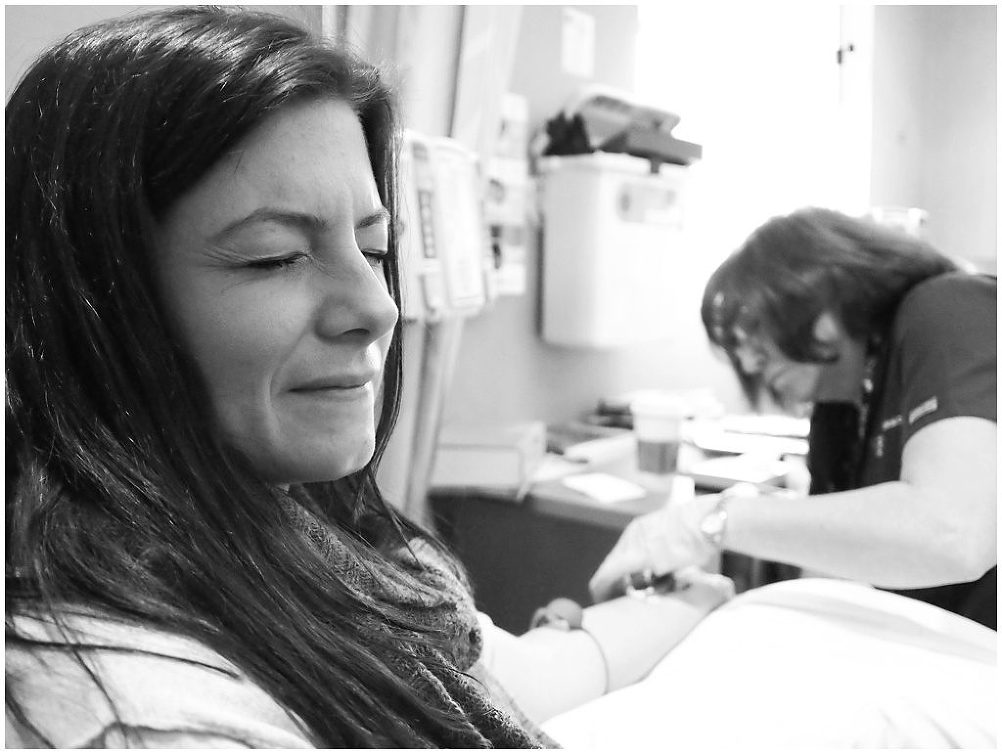 **I know the 5 year mark is a big deal for cancer survivors…but I'm not quite there yet.  June 19th is my official "cancer free" date and it will be here before we know it!!**