Woo Hoo!  It's Friday!  And it's not just any Friday…it's the inaugural Fashion Friday.  I am in quite the good mood today seeing as tonight is date night.  I live for date night.  Life can get so hectic and TV shows pile and sleep becomes deprived and you forget to take time to just turn it all off and relax.  So tonight…that is exactly what I am doing.  Gary and I are going to spend a night out…enjoying the opposite of all the things listed above.  So in honor of date night…Fashion Friday is going to be focusing on one of my favorite things to do, dress up.  And there's no better time to dress up than on a date!  Here is my dream date night outfit….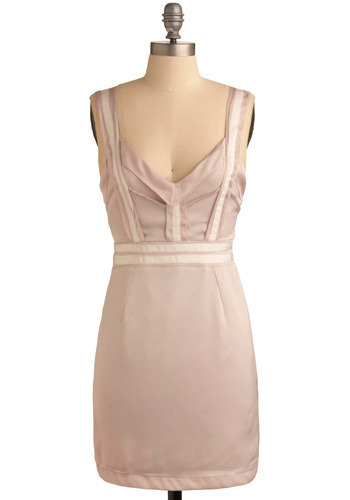 Dress from Modcloth.com LOVE this site.  Their stuff is ridiculously cute and cheap.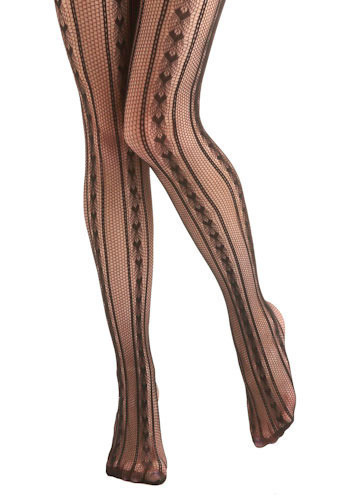 Tights from Forever 21.  My tights never last longer than a season…since I wear them nonstop…so I refuse to pay an insane amount for them.  Enter Forever 21.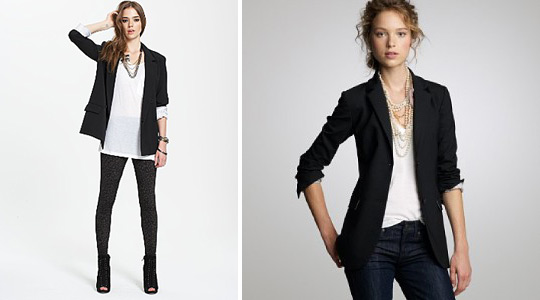 A black boyfriend blazer.  I LOVE these.  I have one in every color and I wear them with everything.  And as cute as my fantasy date dress is…let's get real…I live in Chicago and it's January.  I need some warmth…and Gary just wont' do.


Knee high black boots form DSW.  My mantra is you can never have too many boots in life.  Ever.


Bracelets.  I have an unhealthy obsession with bracelets.  I wear them ALL the time.  Even when I'm hanging around the house in PJs.  They are my must-have bling.
Now that' I've created my fantasy date night outfit…I am 100% sure I have NOTHING to wear tonight.  Didn't really think this one through.  🙂  I hope you enjoyed the first of many Fashion Fridays.  I's love to hear all your fashion obsessions…leave them in a comment below!  Have a great weekend!