The other night I was at my best friend, Stefanie's house hanging out with her while she got ready for a date.  She was running back and forth trying to pick out an outfit that was casual yet subtly sexy.  The frustrating part of this outfit picking out experience was that for some reason mother nature had decided to pour winter back onto our laps.  I mean can I please just put away my winter coat…for good!  Anyways, we were talking about summer and I asked her what her summer staple was going to be?  It was mildly a joke but then I started thinking about all the "summer staples" I've been through….backless T-shirts….daisy dukes…and dare I say it…capris.  Last summer I declared it the "summer of the wedge."  I bought two pairs of wedge sandals and wore them maybe three times.  But whatev.  Stef declared that her summer staple was going to be shorts and boots.  I thought about it…and I liked it.  So today on Fashion Friday I am going to be showing off Stef's summer staple…as well as mine.  And this time I fully intend on following through with it…
These are my picks for Stef.  She works on her feet all day so flatter boots are ideal.  And she's super cute and little so she can pull off these short shorts.  I dream that one day I can too. 🙂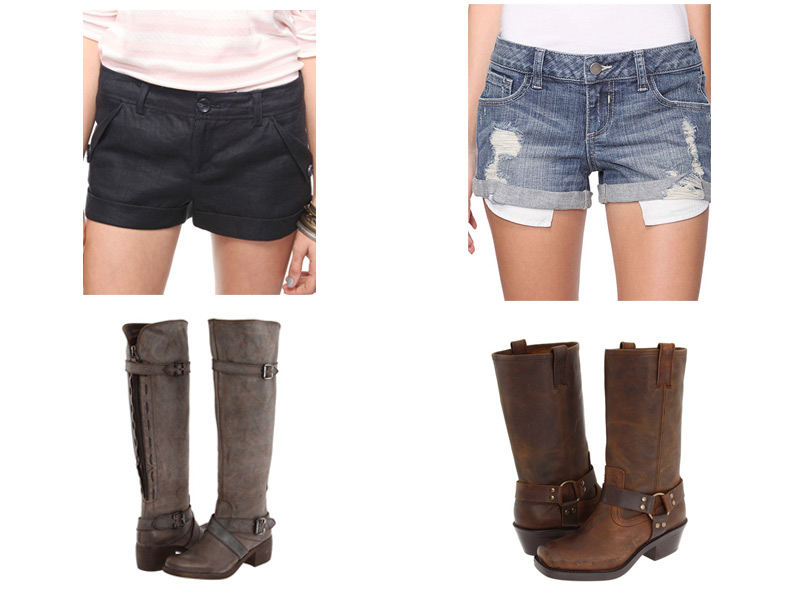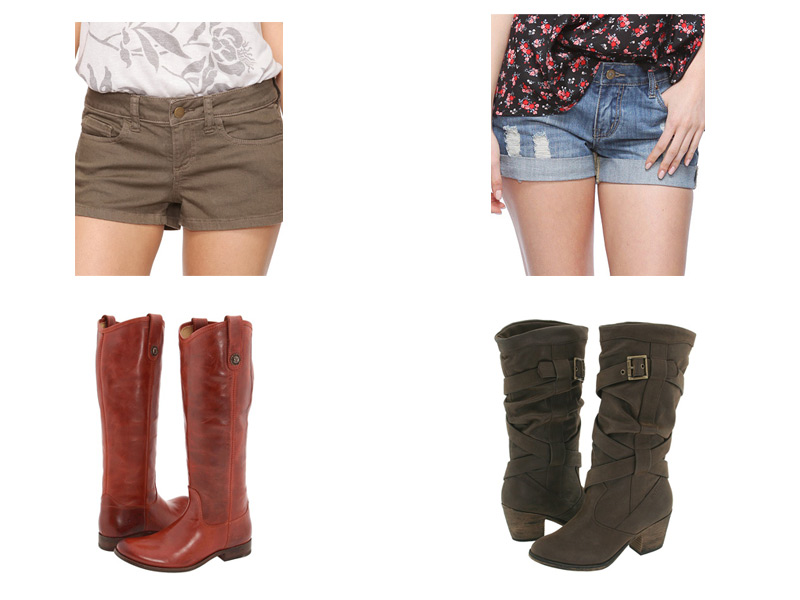 Now for my summer staples.  I envision long walks with Goose on breezy nights.  Glasses of Chardonnay on the balcony as the sun sets.   So something that breathes and is comfortable is what I'm looking for.  Enter boyfriend shirts.  Long button up shirts that are so cozy they could be pj's.  Love them.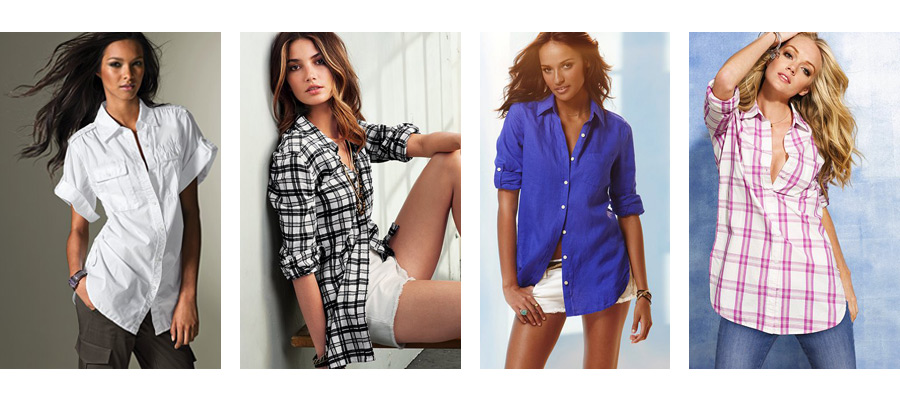 I've always loved cowboy boots.  They are my favorite shoe of the summer.  I've also only ever had one pair in one color.  Camel brown.  This summer I am going to invest in a few more pairs and branch out on the color.  I'm loving this grayish brown color.  I'll call it mushroom.


Happy Fashion Friday!  I know it's been a few weeks but we are officially back in business!  🙂 Gary and I are headed out on a sporty date tonight…go Bulls!