A normal Saturday for me may consist of a wedding…or an engagement session…or lounging around with a hot cup of coffee and some homemade brunch.  It might include a little cleaning…or a good work out.  And if I'm really lucky…I'll get to sleep in….in the rain…with the windows open.  Oooooh…perfection.  But this Saturday?  This Saturday is anything but normal.  This Saturday I am getting up at the crack of dawn and walking almost 40 miles.  No that was not a typo…40 long grueling miles in the Avon walk for breast cancer.  The funny thing is, I did this same walk about 4 years ago and swore to myself I would never do it again.  No way jose.  Walking may not seem hard…but trust me…it is.  Really really hard.  Last time my best friend and I ended up wrapped in foil blankets because I'm pretty sure our bodies were in shock.  Definitely the hardest thing I've ever done…and tomorrow…I'm going to do it again.  Along with Gary, my mom  and my best friends…we are going to somehow make it through all 40.  With the help of a lot of band-aids, tween hits…and a little thing we like to call the jammy pack.  I'll let you google that one.
If you know me by now…you know whatever I do I'm going to have to have the perfect outfit.  So here is Fashion Friday…in all it's grueling glory.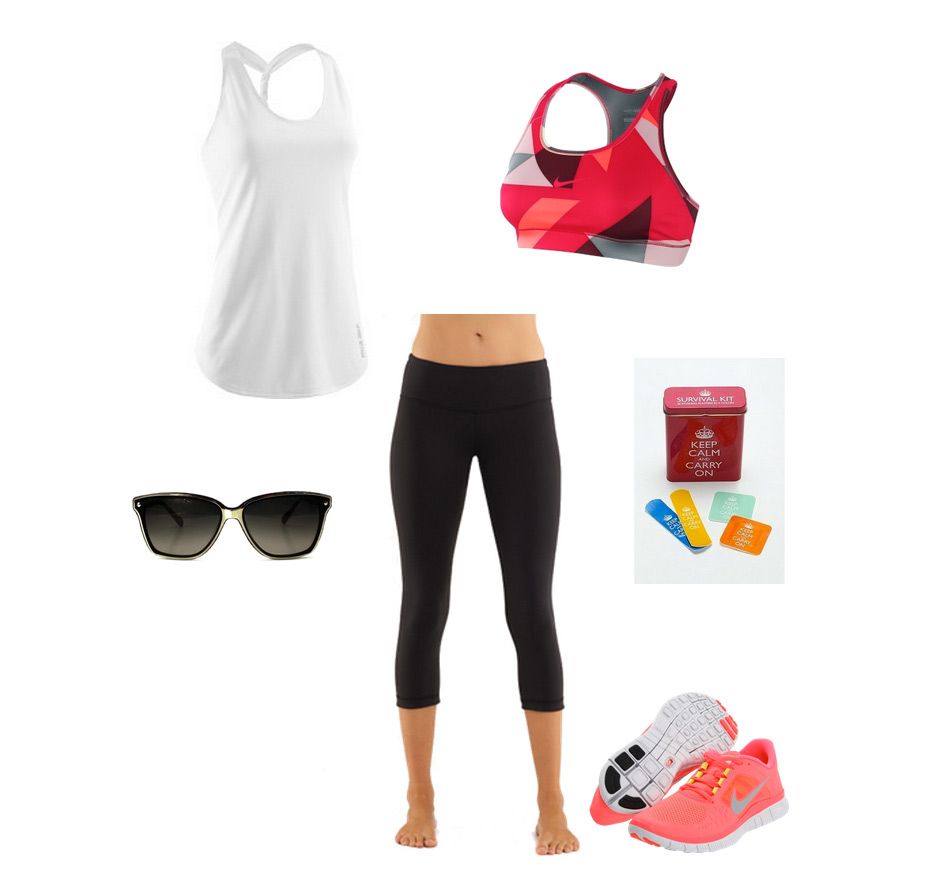 Last time we camped between day 1 and 2.  Bad. Idea.  This year…we smartened up and will be coming home to a comfy couch and a hot bath.  And ice packs…and jammies.  And ice cream.  🙂

One word for Day 2…Starbucks.  Lots of Starbucks.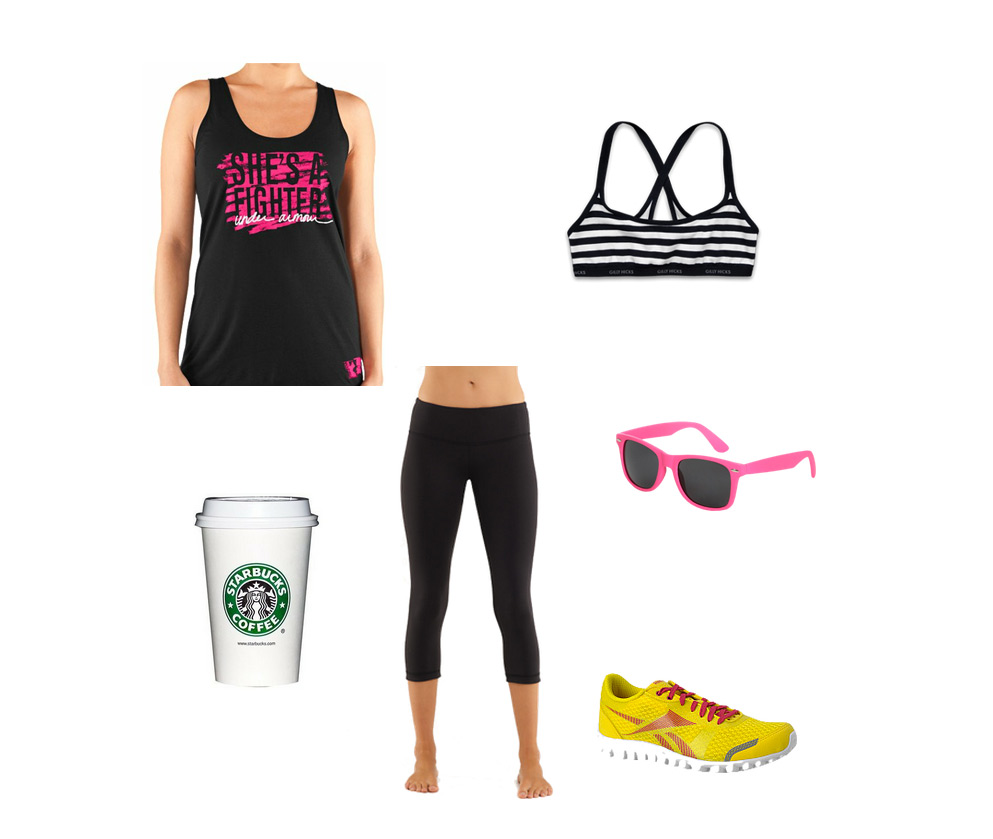 Wish us luck.  Hopefully I will still have the use of my legs come Monday.  I'll be sure to keep you updated.
Happy Fashion Friday!