We were sitting around the table and the New Year was upon us.  It's always amazing how fast that happens.  I asked everyone what their word for 2017 would be.  If they could sum up their year in one word, a word that described how they wanted to feel and be and what they wanted to accomplish…what would that be?  As everyone went around and said theirs I knew eventually it was going to be my turn.  I didn't think that through before asking the question because I really struggled to come up with an answer.  On one hand I want it to be so many things, way more than fit inside one little word.  And on the other hand I have no idea what I want.  Sometimes when I think about the future it's very muddled so how do I pigeon hole that into one word?  But I thought on it.  I let my insides struggle with itself and finally landed on one word that I want not just for 2017, but for my life.
Peace.
And I don't mean in a dramatic way like world peace or anything like that (although that would be pretty damn nice right about now)…but peace inside myself.  2016 was a challenging year.  It was full of so many amazing things but there was a lot of struggle.  Both internally and externally.  I was forced to face a lot of things about myself that I would have been much happier just leaving untouched.  I started going to therapy (judge away but there isn't a human being on this planet that can't benefit from a little shrink time).  I had some bad days and some really great ones.  But what last year taught me the most was what was possible.  What I'm capable of.  I scratched the surface of what real, honest peace feels like and I want so much more of it.  To let go of the worry and angst and that tight feeling in my chest that makes me feel like someone in cutting off my air supply.  I always just told myself that it was part of the whole 'owning your own business' thing.  But it doesn't have to be.  And while I'm not even close to an expert I'm pretty sure life can be pretty amazing, no matter what, if you make room for it.
As I sat down to write this post (which for some reason I dread every year), I started to get that feeling.  Like 2016 was just this big blur and 2017 feels very out of focus so how in the hell do I set intentions for it?  But then I remembered that word.  Peace.  What will bring me peace in 2017?  So here it goes…
Continue to work on myself.  It may sound selfish but 2017 is going to be about me. Front and center and unapologetic about it.  (With the exception of my nieces.  They will always be #1).
Be the best wife I can be.  I feel like I'm learning a lot about what that means and it's quite a bit different than what me 5 years ago thought it meant.  Marriage is a life long learning process and it isn't pure bliss every single day.  But the days that aren't make the days that are so worth it.
Push my boundaries as a photographer.  I've been doing this a long time now and I don't want to get complacent.  I want every wedding and shoot to be a new chance to be better.
Shoot for me.  It's hard to want to do something personal when you're so busy "working"…but I don't want to lose that spark that makes me love doing this in the first place.
Feel financially stable.  This might be a pipe dream because I don't think any entrepreneur ever feels stable.  But I want to at least try.
Tavel.  Since we bought a house last year travel was put on the back burner and I miss it.  A lot.
Be authentic.  Because there is way too much fake out there.
Shoot all my 2017 weddings like a boss. (insert bicep emoji)
Continue to grow my life in Indy.  Moving here was the best decision we've ever made but it's been hard.  Starting over in an old yet new city.  Making new friends.  We've come a long way in a year but I want that to continue.
Get out of my comfort zone.  I'm a scaredy cat.  Confrontation.  Asking for what I want.  Basically doing anything that doesn't make me completely comfortable, I hate it.  But I'm a big girl now and I have to get over it.
Secure funding for Healing Heels.  This is so foreign to me and is going to be hard but it's going to happen.
Continue to grow Healing Heels.  This is my baby and while it's a slow process, it's one I am so incredibly passionate about.
Go to at least one conference/class/etc.
Start on my quest of learning how to build things.  Just wait…you guys are going to be so impressed.
Our house.  It's so easy to fall into the trap of everything that needs to be done but in reality it's pretty perfect just the way it is.  I need to remember that more often.  But for real we need a fence, stat.  Goose is hell bent on escaping.
Be grateful.  Even on the worst days I have so much more than I could ever need.
Be the best aunt I can be.  I love those little girls with everything I have and now that they are 5 minutes away I don't ever want to take my time with them for granted.
Stay healthy.  2017 is when I hit my 5  year cancer-versary (which is huge and much anticipated).  I'll be throwing a party.  I also want to get and stay physically healthy (I've been getting injured a lot – getting old sucks).
Dream big.  A little part of me sometimes forgets to do that.  I go into survival mode instead of thriving mode.
Live life in abundance.  This kind of ties with above.  I tend to think about everything in scarcity.  Like I need to book more weddings.  Or I need to make more money.  Or I don't have enough of this or that.  But if I look at life and business with abundance, it really does change the game.  (This doesn't mean I want more, it means that I need to focus on having enough).
Let go.  Of anything that does not bring me peace.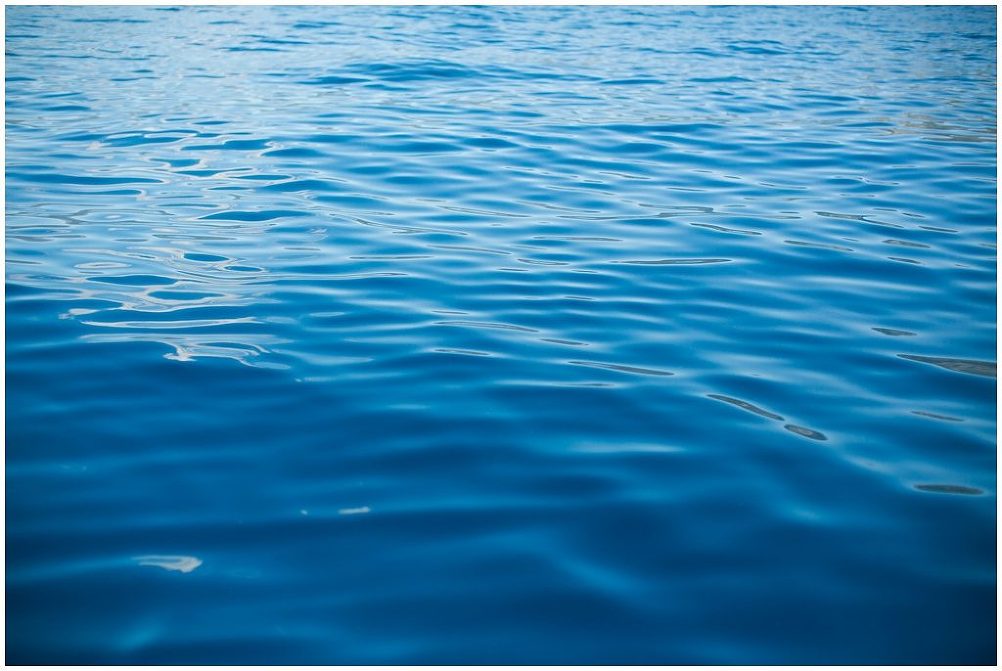 So there you have it.  2017 in a nutshell.  While these are my hopes for the year, part of me loves that fact that it's unknown.  That in a year I'll look back on this and laugh because I didn't even have a clue of what the year was really going to bring.  But I'm open to the ride and am excited for the clarity and (hopefully) peace and drive a new year brings.  Here's to owning 2017 and making it whatever you want it to be!