I know you've been anxiously waiting on the edge of your seats for part 2 of my welding adventure.  I mean…what does this bar cart look like?  Is it finished?  Did Lauren go blind from welding without eye protection?  All valid questions but I have good news friends…today is the day!  Part 2 is here and…drum roll please….we have video!!  This has been SO fun to learn and I have SOOOO many ideas of all the things I can make (I'll also be taking requests if there is anything you'd like to see come to life).  I will say this…welding is no joke.  While I may have successfully put together a bar cart, I by no means have this thing figured out.  It took lots of help and welding is most definitely an art of it's own.  One I'm excited to learn more about but in the meantime…I'll be sipping cocktails off my most prized possession.  So here she is…part 2 of my welding adventure…
Once I got the frame welded together I primed it.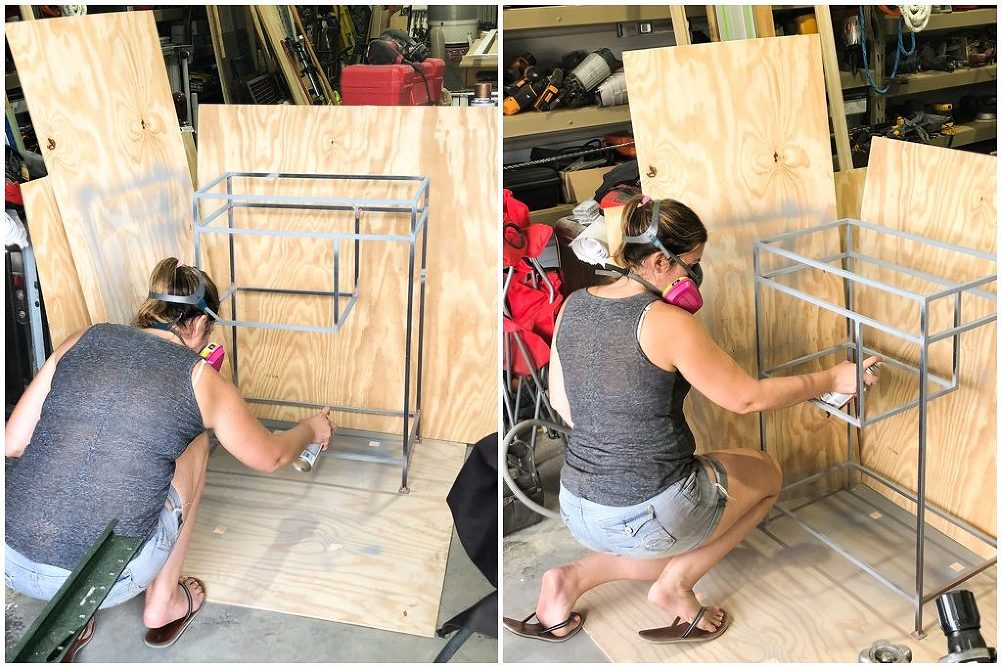 Then on to paint.  This was so exciting because it finally starting looking like my vision!!!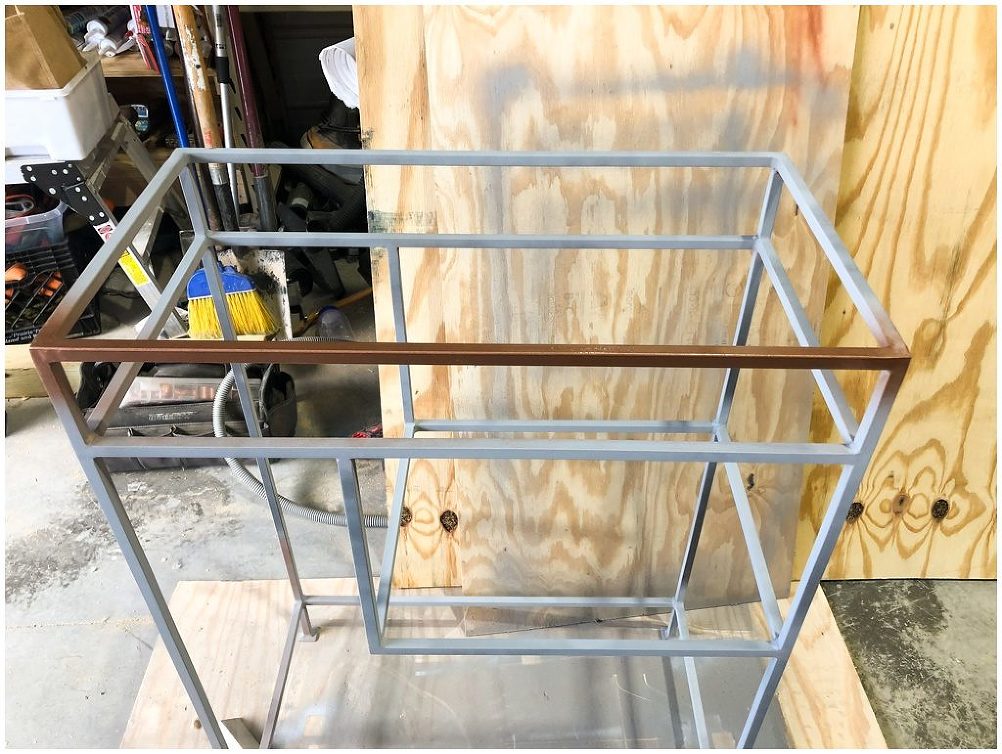 Pro tip: don't spray paint in clothes you care about.  Totally ruined that dress.  #oops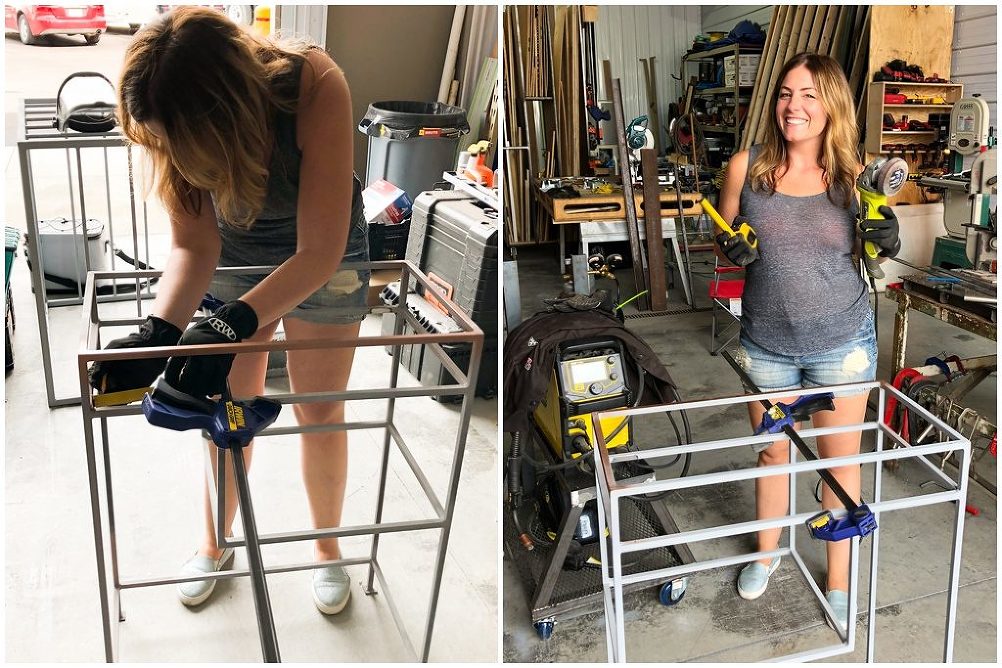 This may not look like much to you guys but this is some serious progress!!!  It's hard to weld well and that looks pretty damn good!


Cutting the supports for my shelves!


Celebrating finishing this beauty!  I bought mirror shelves so once they were done it was obviously time for some celebratory champagne.


And my first cocktail party!!!!  I can't tell you how happy this night made me!  All my people sipping cocktails off my bar cart having the best time.  Let's just say it was a late night…


And there she is…my little lady all dressed up and looking quite beautiful if I don't say so myself.  It may sound dumb but every time I walk by my bar cart I get so happy.  I have so many projects swirling around in my head so stay tuned for many more adventures to come…