As I set out on this endeavor I had no idea what to expect.   Every time I would think about the idea of  starting my own business, I would get butterflies.  I would imagine myself working with great clients every day and loving every second of it.  It made me so happy to sit and daydream about it.  But in the back of my mind it always seemed too risky.  What if I can't do it?  What if I fail?  Well, between the amazing support of my boyfriend and the epiphany that this is what I'm supposed to be doing with my life…I decided to do it.  I created my website, started this blog and just dove in.  This is all very brand new.  I'm only a few months in and I've been pouring my heart and soul into it!  When creating a brand there are little things that you start to find exciting.  Like getting you're new promo cards and business cards in the mail!!!!!!  Which is what happened to me yesterday… you may think it seems silly to get so excited over pieces of card stock…but for me this is the beginning of something great!  Here's a looksy!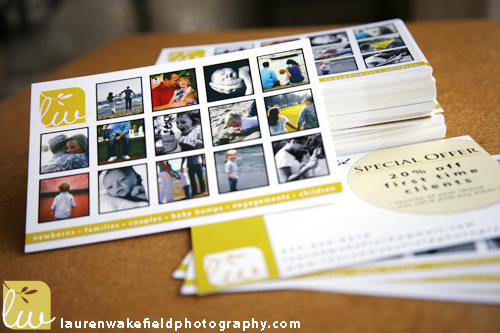 This special offer is still available.  20% off all new clients!!!  Call or email me to set up a meeting!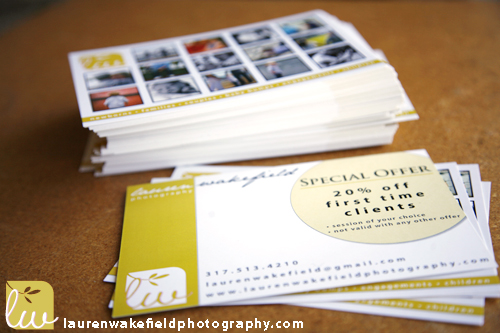 Here are my business cards.  I actually designed these a while back before I had really wrapped my head around where I was going with my business.  I hadn't come up with what my "brand" was going to be yet.  So these business cards will soon be changing…but for now I thought I'd give you a peak!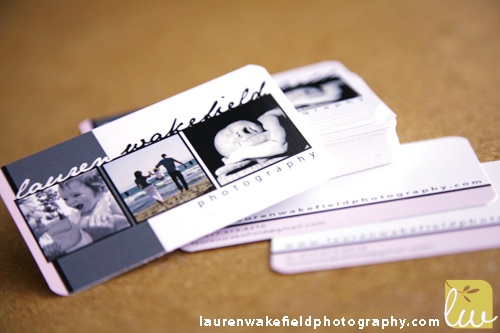 So there it is.  My little pieces of excitement.  I'm so excited for everything I've accomplished so far and even more excited for everything that is yet to come!!!