As most of you know I am photographer…but I am also a graphic artist.  I LOVE designing.  I've worked in the graphic design field for the last 5 years doing advertisements and promotional materials for an international dance organization.  As I started this venture I knew I wanted to do more than take photos.  I wanted to be the go-to person for all my clients' needs.  Not just take their photos, but make their birth announcements, birthday invitations, shower invites, holiday cards…the list goes on.  Well…if you remember Murphy from a few posts back…he is turning 3!  So Cara (his mom) and I got together and came up with a great idea for his birthday invitation.  He LOVES dinosaurs.  So…here is the cutest little creation for Murphy's 3rd birthday party!!
Here is the front… —>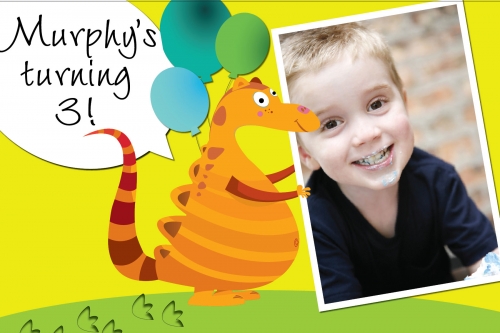 Here is the inside…—>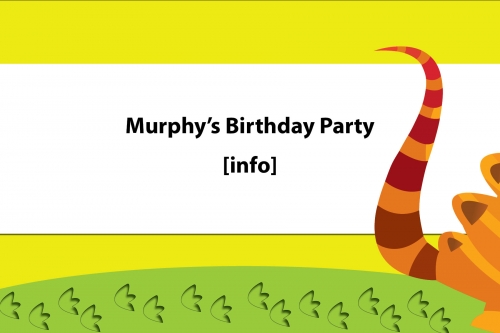 I am here to help you with all your design needs!  Call me and let's chat!  I love bringing everything together full circle!  The options are endless…and affordable!  Email me for pricing and ordering!  Stay tuned for Bridal Shower and Rehearsal Dinner invites….