I've done posts on wedding dresses…and what to wear while shooting weddings…but I realized I've never done one on what to wear to a wedding.  As a guest.  My brother got married last year and had an amazingly beautiful black tie wedding.  So many people were asking me what to wear to a black tie wedding and I realized I wasn't even sure.  Well let me tell you…I got a lesson in what to wear to every type of wedding from my very knowledgeable, now sister-in-law.  So I thought I would share the goods with you.  I broke it down into three categories:  Day weddings, evening weddings, and black tie weddings…
I feel like daytime weddings are getting more and more popular.  I've even heard of…and love the idea…of a brunch wedding.  If you are going to a daytime wedding…you can have a little more fun with colors and lightweight fabrics.  And of course killer jewelry.  🙂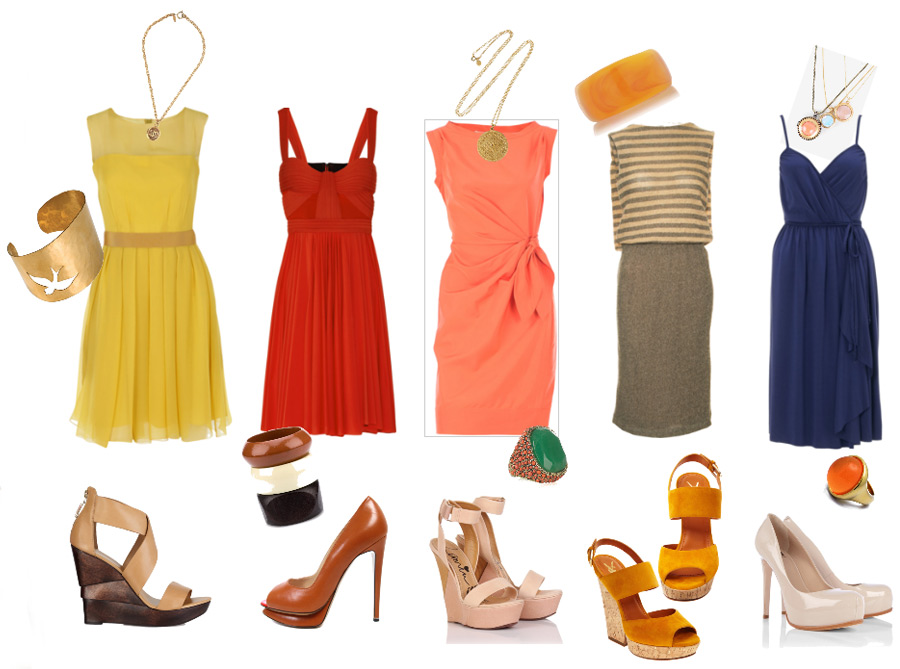 Evening weddings are a little fancier…but not quite black tie fancy.  You can rock a hot dress in a shorter length or something bright but with a nicer fabric.  And as you can guess…fabulous heels are a must.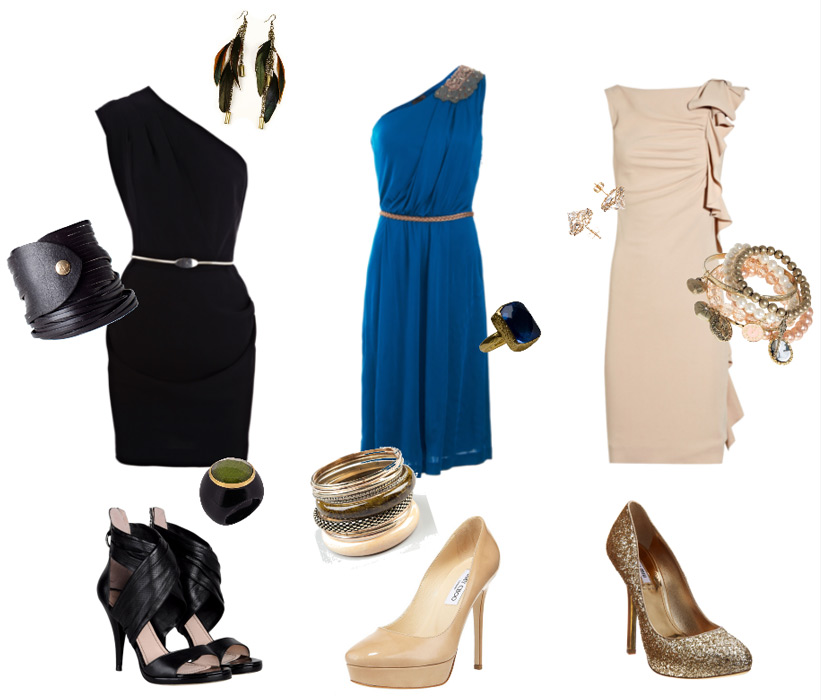 Black tie is always where I had the most trouble.  For guys it means a tux…but for girls the line is so blurry.  At a black tie wedding it is completely appropriate to wear a floor length dress…but not mandatory.  You can wear a knee length dress as long as you dress it up to fit the black tie guidelines.  If you're going for a shorter length…make sure you find high quality fabrics, more sophisticated silhouettes, and pair it with some sparkly jewelry.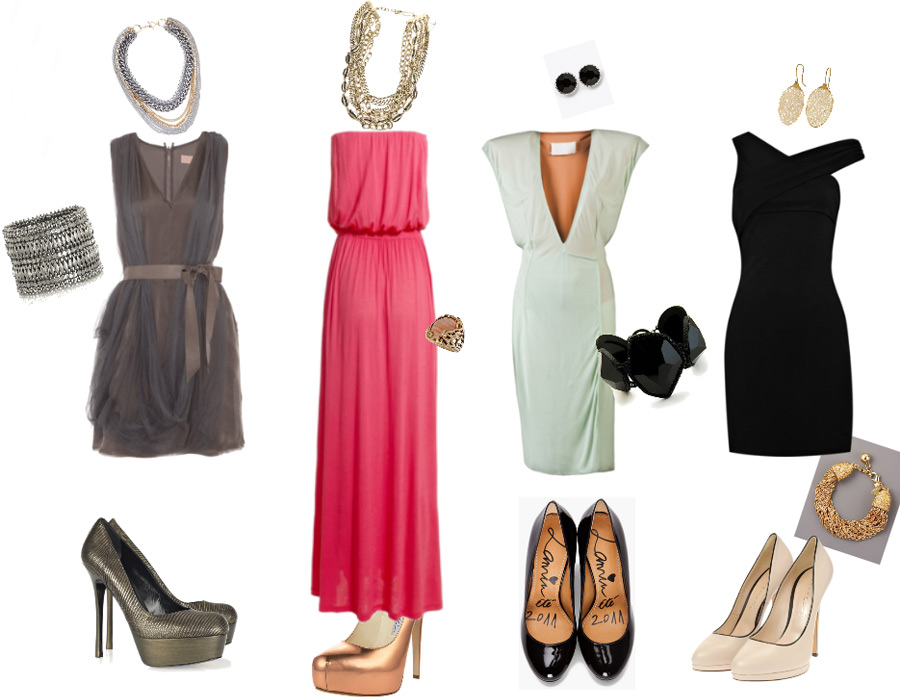 Now I seriously have the shopping bug.  🙂  I will not online shop.  I will not online shop.  Happy Fashion Friday!