A few weeks ago I talked about Gary and I's mission to live a healthy lifestyle.  I'm happy to report it's still going swimmingly.  I also said I would share some of our healthy "swaps" we eat on a weekly basis.  Without these I would be a goner.  One thing I refuse to do it give up the foods I love…so if you can't beat em'…join em' right?!?
One of my favorite all time meals is chicken fingers with Ranch dressing.  I mean is there really anything better?  I stumbled upon this recipe in one of my favorite cook books, Cook Yourself Thin and I was hooked.  It tastes just as good, if not better, than your run-of-the-mill chicken fingers and ranch but with less than than half the fat and calories.   I promise if you try this recipe you won't look back.
Oven Baked Chicken Fingers with Ranch Dressing
For the chicken
2 cloves garlic, smashed
1/4 teaspoon dried thyme
1 bay leaf
2 teaspoon salt
1/4 teaspoon red pepper flakes
1/2 cup nonfat buttermilk
1 pound chicken tenders (about 12)
1 1/2 cups cornflakes, crushed to medium crumbs
Nonstick cooking spray
For the Ranch
1 dry ranch packet (Hidden Valley is the best)
16 oz. 0% Plain Non Fat Greek Yogurt
Skim milk (if desired)
(This will make a lot of ranch, but it will keep for a few weeks)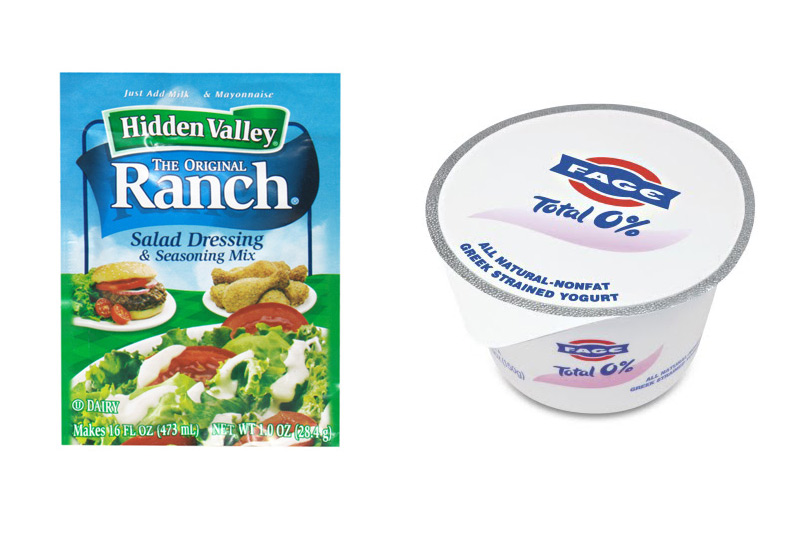 1. Preheat the oven to 400 degrees. Line a baking sheet with aluminum foil and spray lightly with cooking spray. Set aside.
2. In a medium bowl, combine the garlic, spices and buttermilk. Add the chicken and turn in the marinade. Cover and refrigerate 1 hour.
3. Place the cornflake crumbs on a plate. Drain the chicken tenders. Pick up a chicken tender with one hand, and turn it in the cornflake coating, using the other hand to gently press additional coating onto the sides. Place on the prepared baking sheet. Continue on in this way to coat all of the chicken pieces, arranging them on the baking sheet in a single layer.
4. Bake at 400 degrees until firm, about 15 minutes.
5. While the chicken is cooking, mix Greek yogurt and ranch packet together in a separate bowl.   If you like your ranch slightly thinner, you can add skim milk to desired consistency.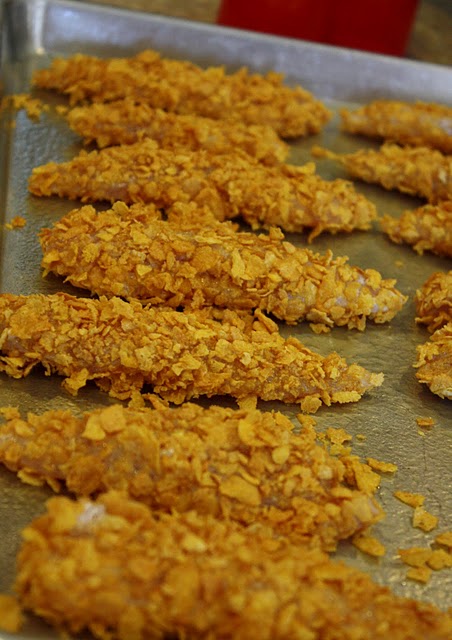 If you like spicy food, add a little buffalo sauce to the marinade for a nice kick.  You can also drizzle it on top once they come out of the oven.  Or you can mix it in the ranch!  The possibilities are endless!
I hope this helps make your day a little healthier!
LIKE me on Facebook!          FOLLOW me on Twitter