I was stuck in the worst traffic and panicking about what my lack of punctuality was going to say about me.  See…trying to leave the city of Chicago any time between 3pm and 7pm is virtually impossible.  But I made the fete…and although I was 20 minutes late.  I made it.  The second I sat down and starting talking to them it was like we were old friends.  Every other sentence was, "Oh my god me too!"  The longer I sat there the more excited I got.  I LOVED this couple.  They were funny…thought I was funny…they were obviously head over heels for each other….and were considering me to be a  part of their special day.
That was 2 months ago.  Today…I not only get to be a part of what is sure to be a FABULOUS wedding…but I have made some great friends.  Amanda and Chris are literally one of a kind.  They prefer picnics over take-out and frequent apple orchards in their spare time.  They are like the poster couple for happiness and it is infectious.  Simply put…Chris is hilarious.  He adds laughter to every situation and you can just tell he would do anything to make Amanda smile.  Amanda is witty…incredibly stylish (her accessories are to die for)…and the way she looks at Chris is unmistakable.  He is the one for her.  Together they are the type of couple people look up to and Gary and I can't wait for many more double dates to come.  🙂
Last weekend we met on the perfect fall day for some snazzy engagement photos.  These two make my heart smile…but I'll let you see for yourself.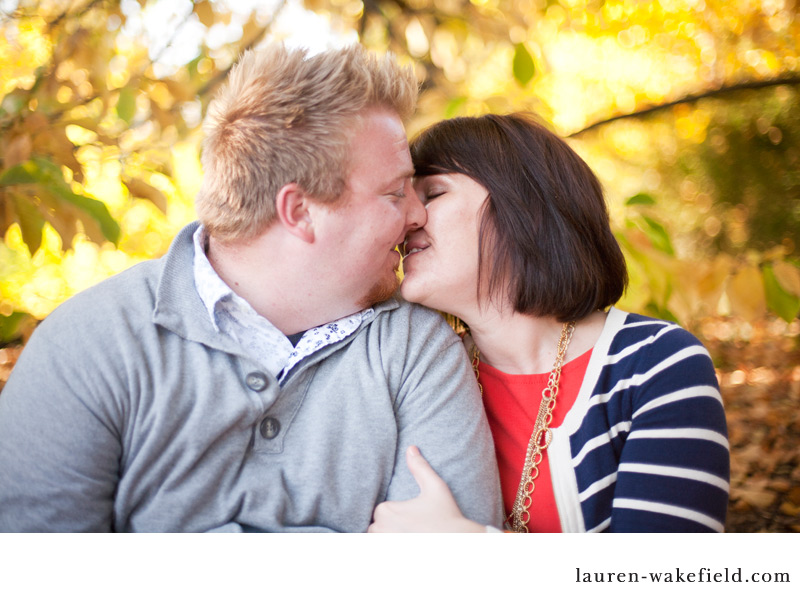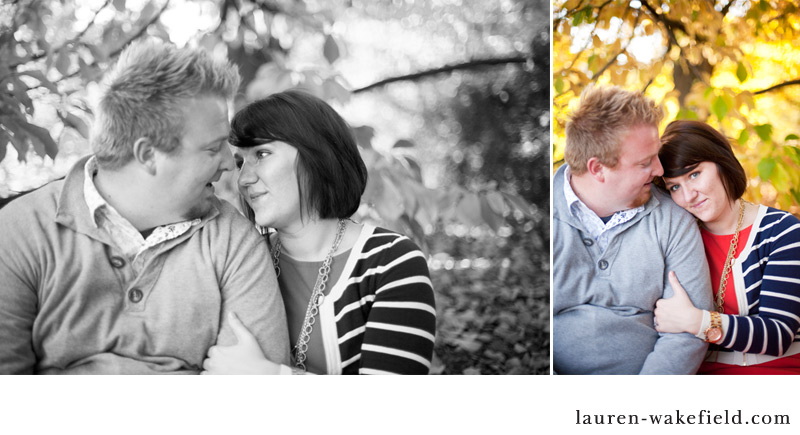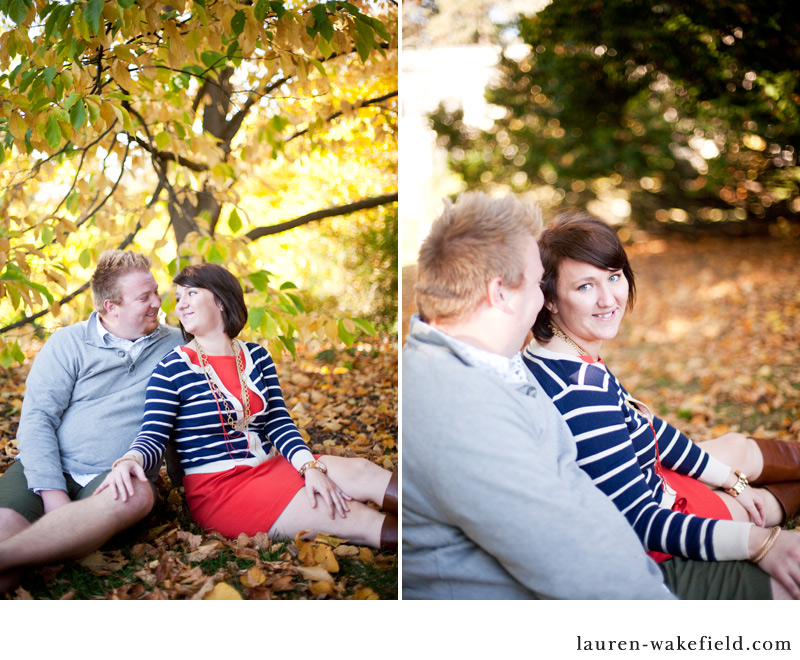 LOVE this one.  🙂






Yes…Amanda and I have matching Michael Kors watches.  We're cool like that.  🙂




Amanda is totally crafty and does all kinds of DIY goodness.  I can't wait for her wedding.




A little pumpkin beer in some mason jars…why not?






So beautiful….


I told you her accessories were awesome…




The fall colors were GORGEOUS!




A quick little outfit change.  Fully equipped with a pink sparkly blazer…LOVE!














Ugh…love them!




Save the date!


Amanda and Chris…I can't wait for our BYOB sushi date and I especially can't wait for your wedding!  I love you guys!!!!!!!
LIKE me on Facebook!          FOLLOW me on Twitter