First off, I need to apologize for being a very flaky blogger this week.  I'll be honest…Vegas sucked me in and got the best of me.  Late nights and early mornings combined with learning overload made my brain turn into mush.  Once I get some cognitive activity back I will be sharing everything I learned…I promise.
I'm super excited about today's Fashion Friday because it's a little different than normal.  Today it is all about the men!  I talked with Jen Mahoney from A Sharp Dressed Man about all things men and wedding season.  What to wear to what kind of wedding.  How to find the perfect tux.  And let me tell you…she knows her stuff.  Men don't always love shopping as much as us women do…so the best part about Jen is she will do it for them!!  Seeing as she's been doing this for 17 years…I think I trust her expertise over mine.  🙂
Blog world…meet Jen.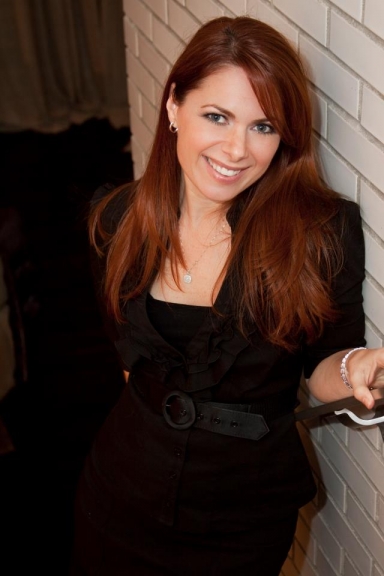 Hi blog world! With wedding season fast approaching, I thought it would be a good time to spread some fashion tips and what better way than on Fashion Friday?!!?!
So, whether you are a guest or you are getting hitched yourself, it is important to show up to a wedding well dressed and not looking out of place. Here are some tips for various types of weddings that you may be attending this season.
Black Tie
A black tuxedo or evening jacket and matching pants are usually worn at a black-tie event, but no white tie. The men should wear a black tie, black vest or cummerbund, and suspenders. Summertime is a great excuse to break out the white dinner jacket with black tuxedo pants.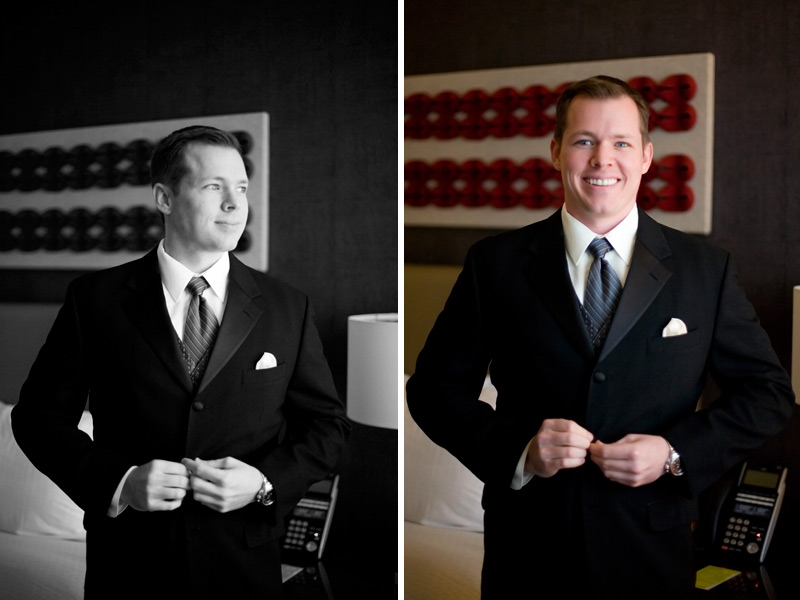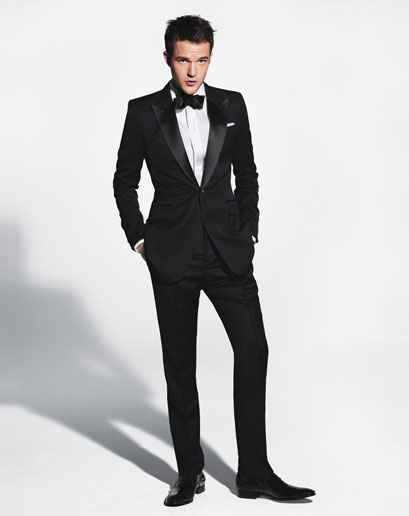 Black tie optional
A good rule of thumb is to use the same guidelines as Black tie attire. If you would prefer not to wear a tux and go a bit more casual, you can opt for a black suit and black tie.




Semi-formal wedding
You can't go wrong with a dark suit and conservative tie.  You can always add a little punch with your tie to show off your personality.




Casual wedding
 These weddings are most likely held outdoors so the dress is much more relaxed. A pair of khaki's is great with a button down shirt or you can choose to wear a sport coat.
*If you are the father of the bride, the best rule to follow is that you should to be the guide to what the most formal attire should be. * 




How to buy a tux…
A classic Black tux, white shirt and black bow tie is timeless and you will be able to keep it in the closet for many years.
Opt for a shawl collar on the lapel as it does not go in and out of fashion as much as a peak lapel.


The white shirt should not have a fancy print or striped pattern.  Clean and simple but fitted so that when you take the jacket off, it will not blouse out over your pants.
I don't recommend a cummerbund.  The vest is a much classier look.
The cuff links should not be flashy.  Keep them understated yet tasteful.
Choosing shoes is easy… black leather slip-ons or lace ups are best.  Patten leather can be worn if you want to be more formal.
There are many price options for a tuxedo.  When you are going to buy it, keep in mind that this is an investment and the tux should not be something you spend $200 on.  Cheap suits are easy to spot, don't be that guy.  Designer tuxedo's are around $3,000 or you can get something in the mid range for around $500-$1,000 just make sure that the fabric has a good weight and feel.  It's best to spend the money on a tailor because that alone can make a cheaper suit look designer.
Renting a tux…
This should be easy and most likely the sales people at the rental store will be able to guide you in the right direction for fit.
The benefit of renting is that the tux can be trendier and you can choose a designer brand.
It's always good to try on the tux when you pick it up, so that the fit is not too long, short or wide.  Don't look like the guy in the floods with the boxy coat.
If you have a problem with already worn clothing, renting is probably not the best choice for you.
The cost is usually around $100 but the shoes and accessories along with alterations could run up to an additional $150-$200.  Most of the time you can get the grooms tux for free when all of the groomsmen use the same rental place.  Usually you can find coupons for the the chain retailers to save a bit of money.
If you will wear a tux at least 3 times in the next few years, it is better to buy one due to the cost of renting.
The recommended stores in Chicago are Zeglio to buy a custom suit and tuxedo and Monitor Formal Wear or Formally Modern Tuxedo for rentals.
Happy Fashion Friday!!
 Jen
Today is also Jen's birthday!  Happy birthday Jen!   You can contact her at jennifer@asharpdressedman.com with any questions…or to make your honey look fab.  🙂