I was going to start this post with something very eloquent and talk all about how completely in love Catherine and Alex are…but instead I just have to talk about the puppy.  I mean…look at that face.  Is he not the cutest little thing?  He just trotted alongside us all day.  And any time we didn't want him in a shot…we would tie him up and he just couldn't stand it.  He NEEDED to be close to mom and dad.  And not just close…on top of.  Reminded me of another puppy I know.  🙂  There's no doubt that he was the star of Michigan Avenue…and completely stole the show.  As if Alex and Catherine weren't cute enough on their own…throw this little guy in and it's a full on cuteness melt down.  But I'll just let you see for yourself…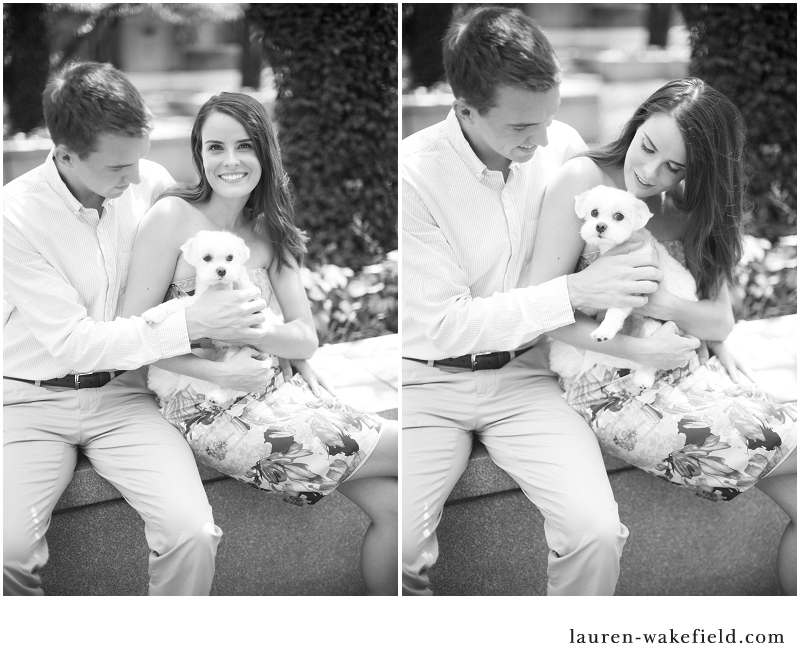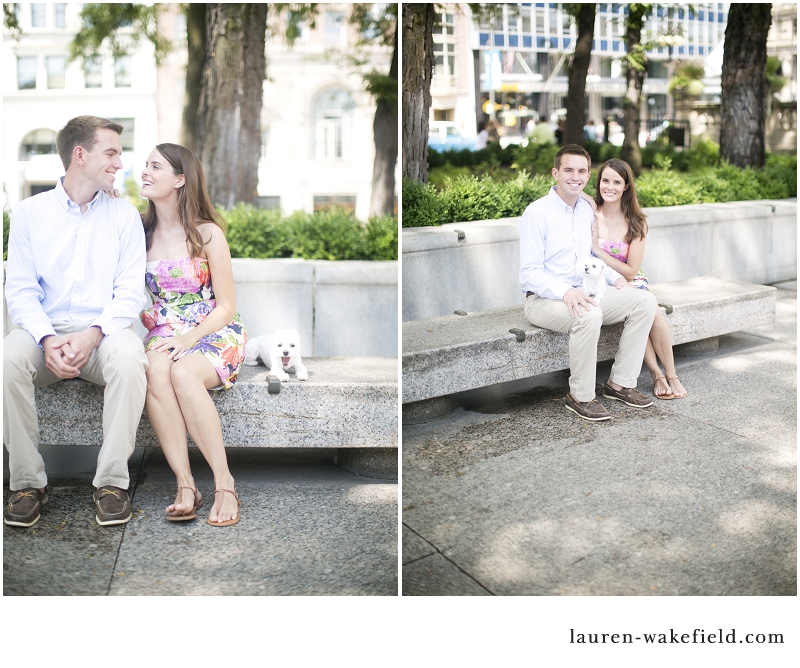 Just taking a little rest…showbiz is hard.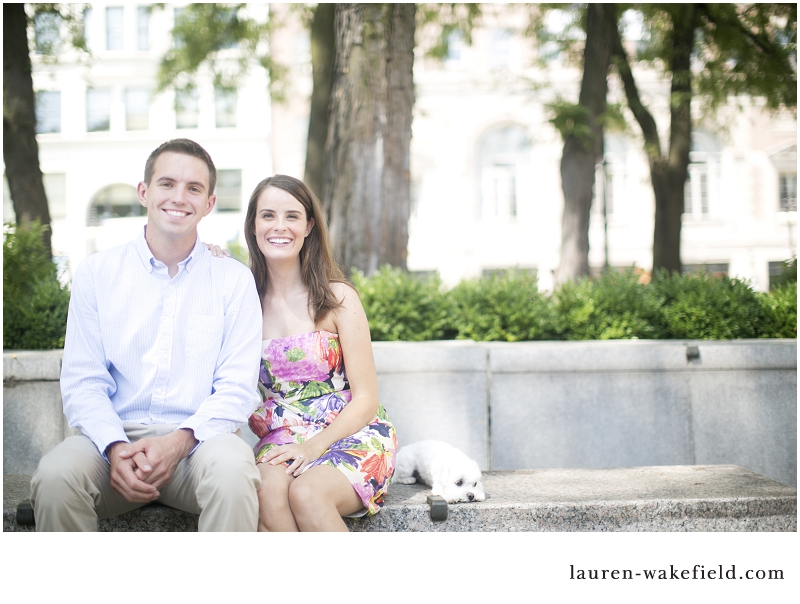 Catherine told me she could NOT smile without showing her teeth.  Ummmm…I beg to differ.  Girl…you have a killer sassy face!