It's a huge decision.  HUGE.  Every choice on your wedding day is big but choosing a photographer is choosing how you are going to remember and relive your day for generations to come.  When your big day is all said and done…you'll have a marriage, a ring, a dress you most likely will stash in a closet at your parent's house…and your photos.  I mean that's so much pressure!!!  But I'm here to help.  The hunt for a photographer can be daunting because there are SO many.  Where do you even start?  To help I've put together a list of five tips to help with picking your wedding photographer.  This is not a fool proof system by any means but I feel so fortunate to have worked with tons of brides over the years who have basically become my best friends and these are what I have come to realize are the common denominators.
You have to like THEM…not just their photos.
This is huge.  A lot of couples don't realize that you spend the majority of your time on your wedding day with your photographer.  I mean…where you go…I go.  That means I am with you when you are getting ready.  I am hanging out with your best friends and your family.  I am partying with you on the trolley (sans alcohol of course).  So if you don't like me as a person…that's going to be a major drag.  I joke that I'm best friends with all my brides because that is what it feels like.  On their wedding days…I am just another one of the girls.  Because we both took the time to get to know each other beforehand and make sure we were the perfect fit as people…and it always makes for an unforgettable wedding experience.  I can't stress this enough…love your photographer's photos…but love your photographer too.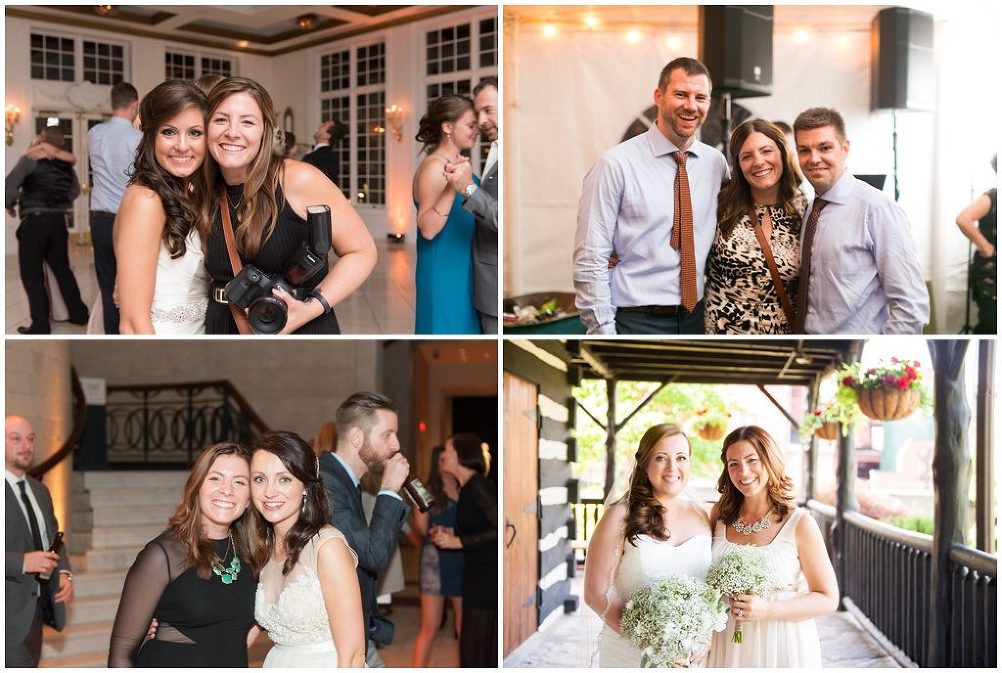 Know a human who has worked with them.
Referrals are king!  I can't tell you the number of horror stories I have heard from bridesmaids or random wedding guests about their experience with their photographer.  Someone random they found and then this or that happened.  It is SO important to know at least one human who has worked with them or seen them in action.  Someone who can tell you first hand that they had an incredible experience.  When I get an inquiry that is a referral from another bride it is the greatest compliment they can give me because it means they loved their experience enough to take the time to tell someone else about it.  That is so huge!
Can you imagine yourself in their photos?
This is a big one.  There are literally hundreds of thousands of wedding photographers out there.  Probably millions but I don't know that for sure.  All with different styles and skill levels and approaches on wedding days.  As a bride (or groom) it can be hard to know what kind of style you like.  You're not a photographer…how are you supposed to know how to describe a specific style of photography?  So an easy to fix is to try to imagine yourself in their photos.  Now, I'm not talking about the decor or venue of a wedding day.  I mean the photos themselves.  Do you find yourself wishing they were taken just a little differently?  When you meet with a photographer are you asking them if they can take other types of photos than what you have seen?  If so, this person probably isn't for you.  If you look at a photo and you can imagine yourself in it…then there's your winner.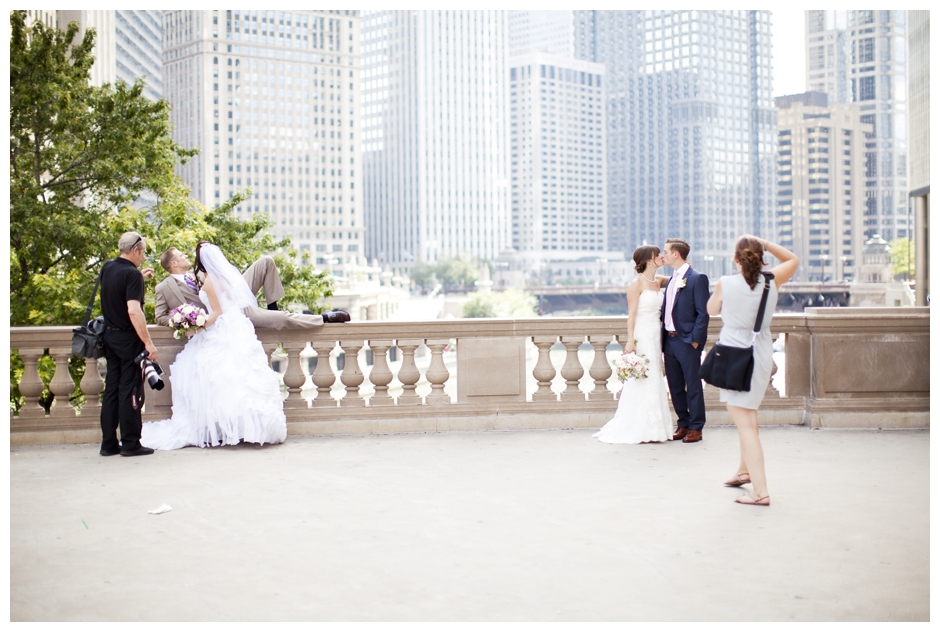 Google doesn't matter.
This sort of relates to the "know a human who has worked with them" tip, but in the world of wedding photography Google doesn't matter.  I'll probably make a lot of people mad by saying that but I really believe it.  This is not to say you can't find a great photographer by searching Google for them.  But anyone can show up on a Google search.  You can pay to show up first or pay someone to make you show up organically.  Personally, I would rather spend that time and money investing in the relationships of my past and current and future couples so I get to work with more couples just like them.  Because let's be real…I work with the best couples in the world.  🙂
Go with your gut.
I don't know about you…but I get gut feelings about everything.  Gary tells me over and over again to trust my gut but I constantly second guess myself.  And of course the right choice was always my gut after all.  (that Gary…so smart)  In wedding planning in general…whatever your gut is telling you is probably right.  If you really want an outdoor wedding but someone is telling you that it's too risky and to book a ballroom.  Don't listen to them.  It's your wedding.  Do it your way.  Same with your photographer.  You'll get that gut feeling when you know it's right…you just have to trust it!
**bonus tip**
When planning a wedding…budget is king.  It is's not only important to stick to your budget but to create a budget that ultimately gives you everything you want on your wedding day.  So I think it's so important to be realistic about what that means.  I can't tell you how many brides have reached out to me after their wedding saying they went with a different photographer to save money and it was the biggest regret they had about their wedding.  Every time I hear that my heart sinks because I don't ever want anyone to be unhappy with anything to do with their wedding.  So really ask yourself as you are planning your budget what is most important to you and plan accordingly.