There is one perk of being a wedding photographer that I absolutely love.  I can peruse wedding sites and subscribe to wedding magazines without looking like some wedding obsessed girlfriend who is not so subtly dropping hints.  🙂  I still remember the first time Gary saw my issue of Martha Stewart Weddings sitting on the counter.  The look on his face was priceless.  But I quickly assured him it was only for research.  I think he bought it.  😉  Let's just say I really like to research!  So today on Fashion Friday it's all about weddings.  As most girls out there will agree…there's not a whole lot that is better than looking through hundreds of wedding dresses and daydreaming about what yours will look like.  But hey…no daydreaming here…this is strictly for research…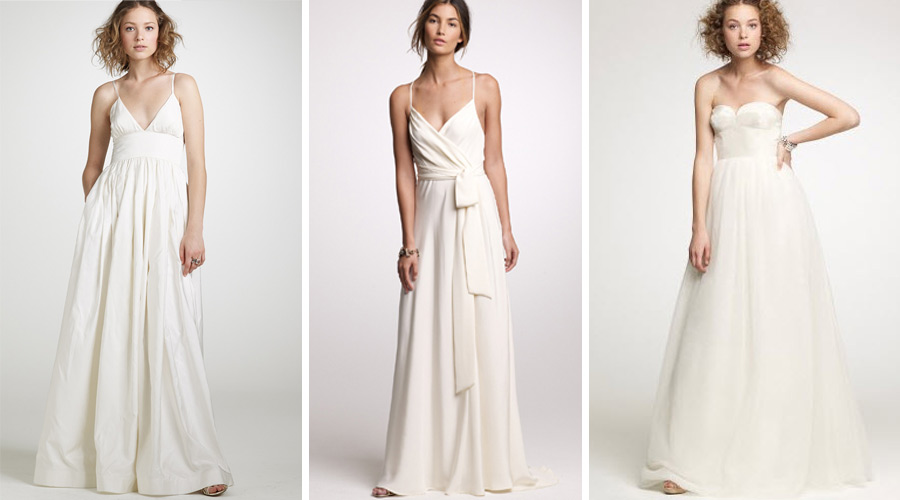 I'm a huge fan of the simple, yet elegant dress.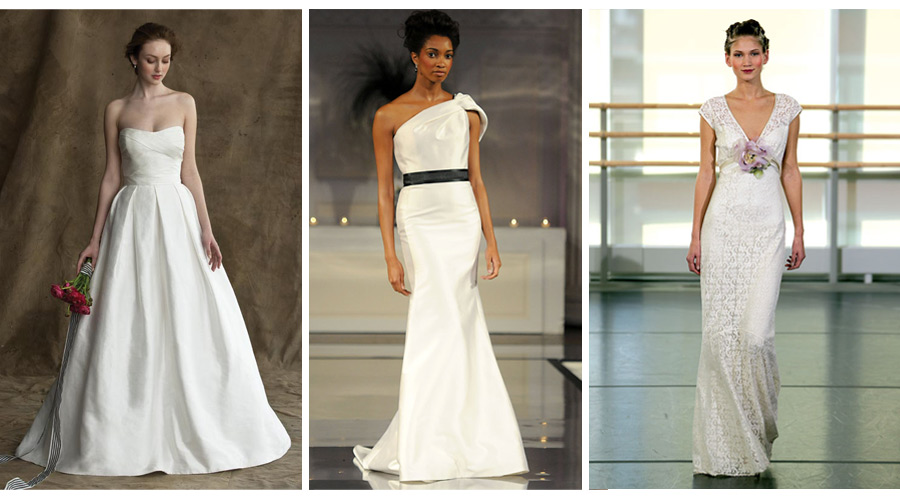 I've only been a bridesmaid once…and I'm happy to say I was left with a dress I actually love.  I don't see any reason why you can't find an incredubly stylish, yet appropriate dress for all your bridesmaids.
I love the neutral hues…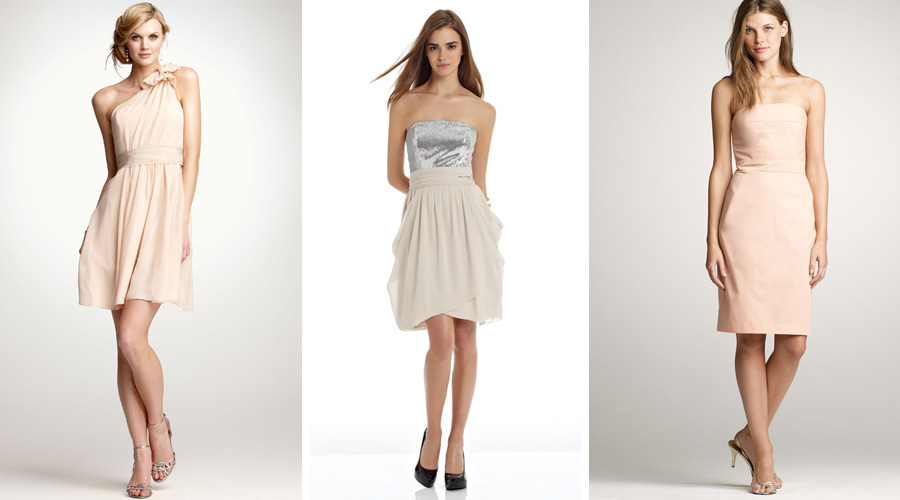 But bold colors can also look amazing too…


I feel like everywhere I look, brides are wearing these trendy hair pieces.  And I must say I love them.  There are so many options that you should never have a problem finding one that really represents your style.




For more bridal accessory goodness…check out this post.  I'm off for a weekend full of shooting!  It will not rain…It will not rain.
Happy Fashion Friday!  🙂