It had been six years and the day was finally here.  When she saw the limo waiting to pick her up from work…she knew exactly what was about to happen.  A single red rose, a limo ride, and a very well drawn out out map were the only things she had to lead her to the man of her dreams.  After following the dotted line…she saw him waiting for her.
As girls, we dream about the day our knight in shining armor proposes.  We've gone over it a million times in our heads and think we know exactly how we'll feel.  After watching Matt propose to Erin…I realized all the daydreaming in the world can't compare to the real thing.  The look on Erin's face as he got down on one knee was euphoric.  I feel so grateful to have been a part of such a special moment.  As creepy as I felt hiding behind a tree…it was worth it to be able to document a moment of pure happiness.  Erin and Matt…thank you so much for letting me be a part of your special day and there's not a doubt in my mind that you guys are going to have a perfect life together.  🙂
Here it is….the proposal.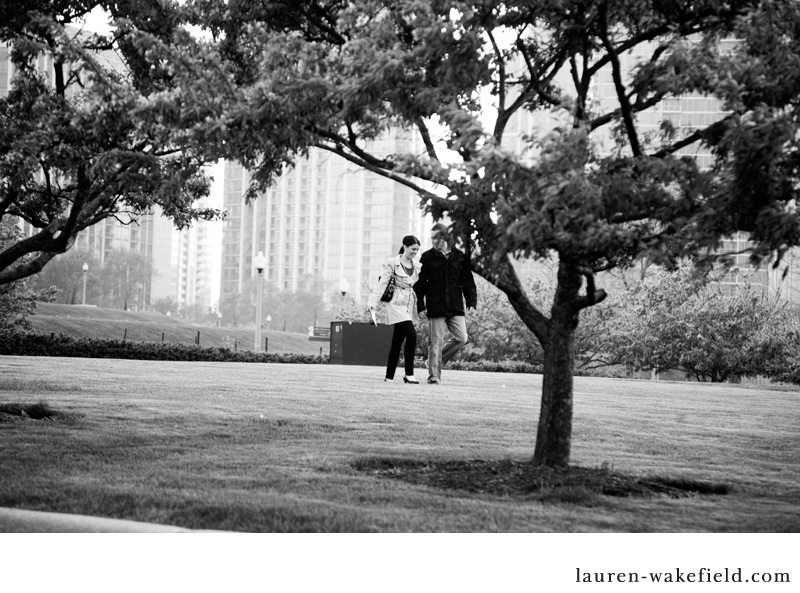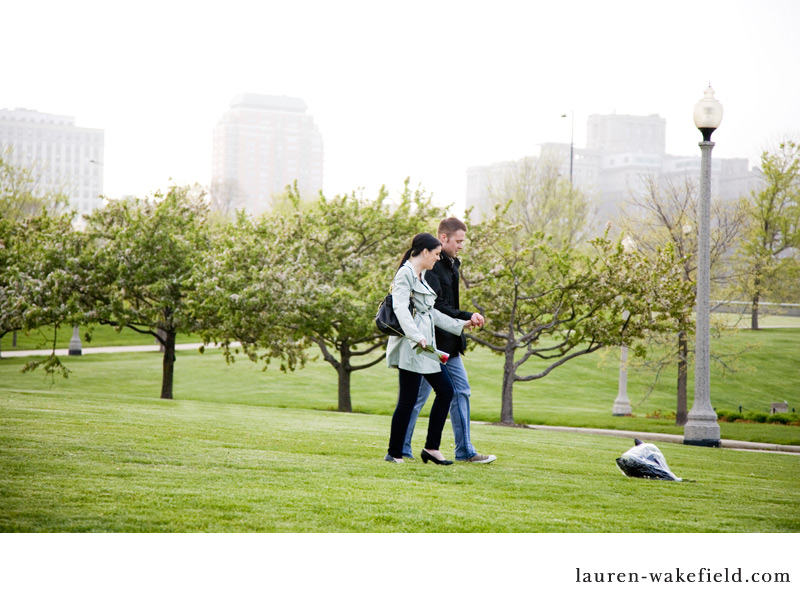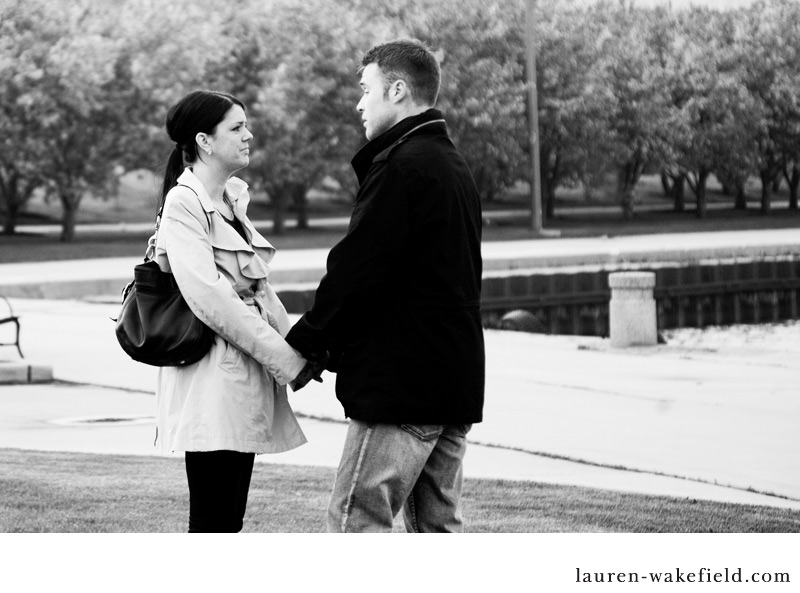 I have new found respect for what guys go through before they pop the question.  Even I was freaking out and all I had to do was take pictures!  Very well done Matt!