From the second Shaun turned around and saw Maggie in her dress…looking absolutely stunning…he never stopped smiling.  Not once.  His eyes were locked on her and his grin was literally from ear to ear.  I get to be around a lot of couples…but something about these two makes my heart so happy.  They are such genuine people…with such genuine love for each other.  I think it's really rare to find something so real…and I know without a doubt they will hold on to it…and each other…for the rest of their lives.  I feel honored to have been given the chance to get to know Maggie and Shaun over the last several months…and completely humbled to have been a small part of such a big day in their lives.  It's definitely one I will never forget…
If there is one thing I can say about this wedding…it's that not one thing was overlooked.  Every detail was carefully and meticulously thought out.  Maggie and Shaun are both creative types…and it showed in every aspect of their day.  From the invitations to Maggie's shoes to Shaun's tie…every little thing was totally them.
My role in their day was slightly different than normal.  By the time I met Maggie and Shaun they were well into their wedding planning.  They had already booked a photographer for their wedding day but in true Maggie fashion…she figured out a way to have me there anyways.  I got to hang out with her and her bridesmaids while they got ready and capture all her amazing details.  Then we headed off for their first look and some portraits.  I can only imagine what the rest of their day had in store…as I'm sure it was even more amazing than I imagined in my head.  Nothing about Maggie and Shaun is ordinary…and their wedding day was no different.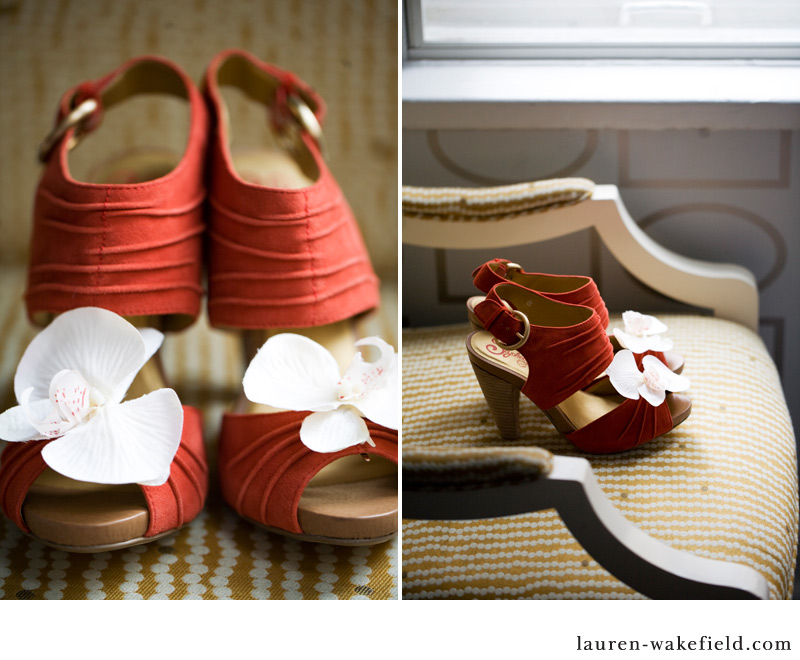 Maggie designed all her own invitations and save the dates.  The whole suite was amazing!!!!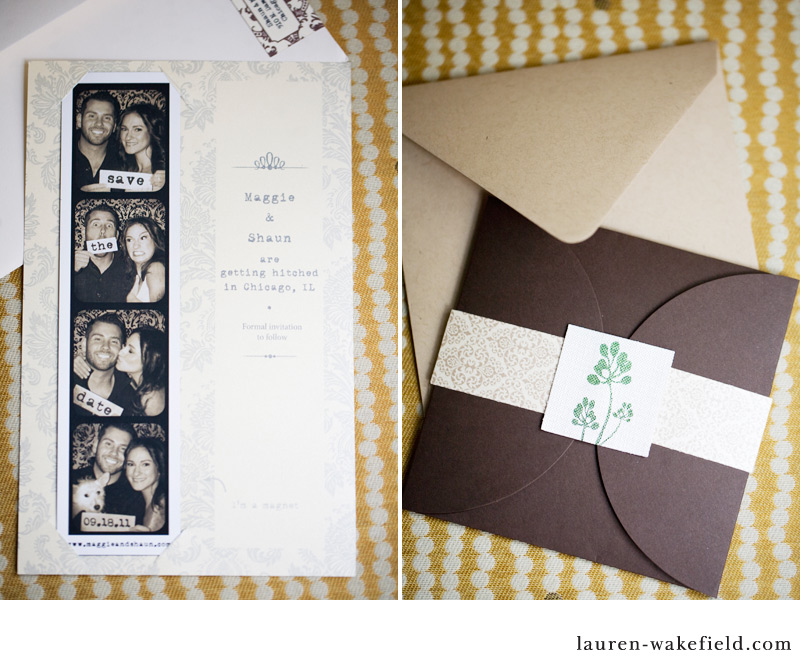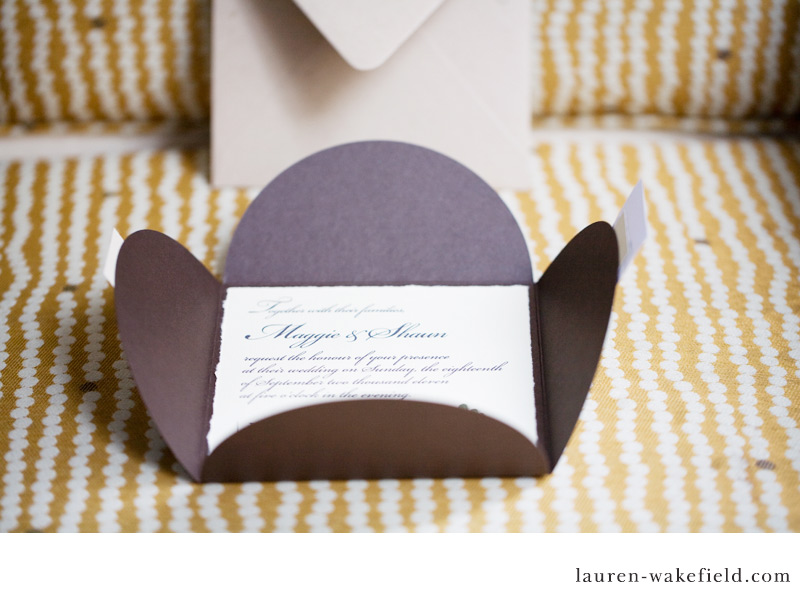 I love that they used their engagement photo!  🙂








Her dress was unreal.  So unique and so her…






I was in love with her Tart bridesmaid dresses.  Her maid of honor was in teal while all the other bridesmaids wore taupe.  Loved it.




Gorgeous dress for a gorgeous girl…




Maggie…you are drop. dead. gorgeous!










Her shoes were amazing.  Such good taste.




There's those shoes again!  🙂


We headed down to the lobby of the hotel for some vintage-loungey photos.




And now it's time for the first look!  My favorite part…


I could see Shaun's smile even with his back turned.




I think he liked what he saw…








We snuck off or some portraits.  These two are SO easy to photograph.




I was in LOVE with her bracelet…scratch that…AM in love with her bracelet.




Gotta love a little personality…






Rawr…


Shaun gave Maggie that pearl ring earlier in the day…with matching earrings.  Well done Shaun…well done.






Gah!  Love this one!


Rain or shine…their day was perfect.


Maggie and Shaun…I can't put in to words how thankful I am to have met you.  I really do believe you two were meant for each other and I am so incredibly happy for you.  Getting to know you has been so much fun and I can't wait for many more double dates down the road.  I love you guys!
LIKE me on Facebook!          FOLLOW me on Twitter