My college experience wasn't exactly the norm.  My "dorm" room was a one bedroom apartment in downtown Chicago and my "campus" consisted of city streets and high-rises.  I'm not complaining…I tried out the campus life and found very quickly that is wasn't for me.  But every now and then…I daydream about what life would have been like if I had gone the other direction.  I imagine hanging out at the Union…attending study groups on a giant lawn where people are playing frisbee….wearing my school colors with pride and regularly attending football games.  You know…college stuff.  Something about the energy on a college campus is so energizing to me.  I can't really explain it.  I mean where else is it absolutely acceptable to wear sweatpants all day…every day??  So when Katie and Travis mentioned going to the UW Madison campus for their engagement pictures I was beyond stoked.  Here's a little sneak peek of our day.  There is much more scholarly goodness coming soon. 🙂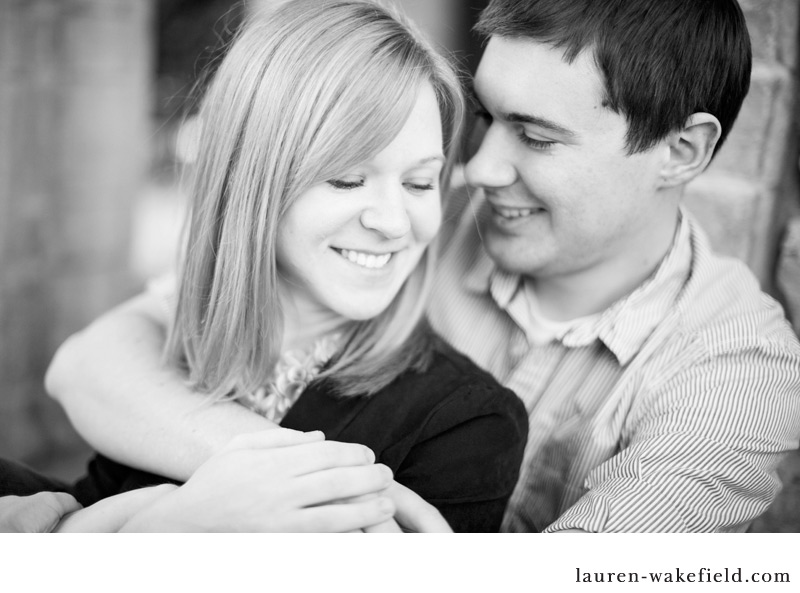 We of course had to get some of Madison's very own Spotted Cow.  I did indulge in a sip or two…and it was quite delightful.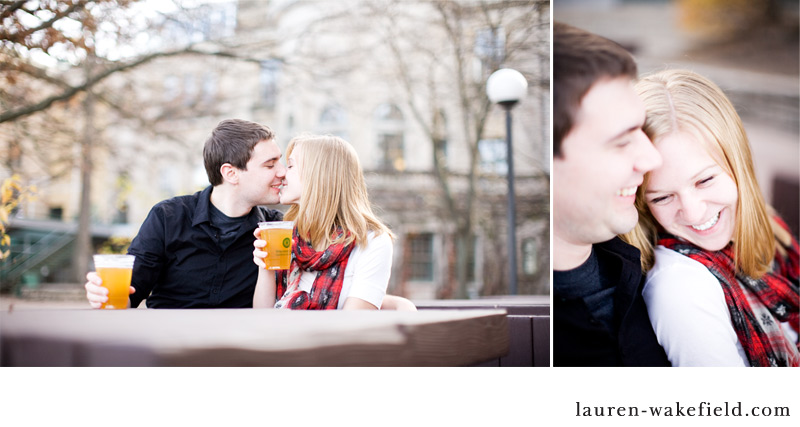 Stay tuned for many, many more!
LIKE me on Facebook!          FOLLOW me on Twitter