If there's one thing in fashion I accepted a long time ago it's this.  I'm not trendy.  As much as I try to be…I just can't pull off trendy.  Deep down I wish I could…but it's just a fact of life.  Ugg boots, anything that shows my midriff, pointy toed shoes, open-toed boots….all things that when worn by me…are laughable.   I literally just purchased my first pair of skinny jeans this year.  It was a big moment…let me tell you.  As non-trendy as I may be…there is one little sucker that has crept up on me and I have decided I must have it.  Yep…you guessed it.  The fur vest.  I'm not really a fur person…but I feel like a fur vest could really add a little oomph to my daily routine.  We'll see how it goes…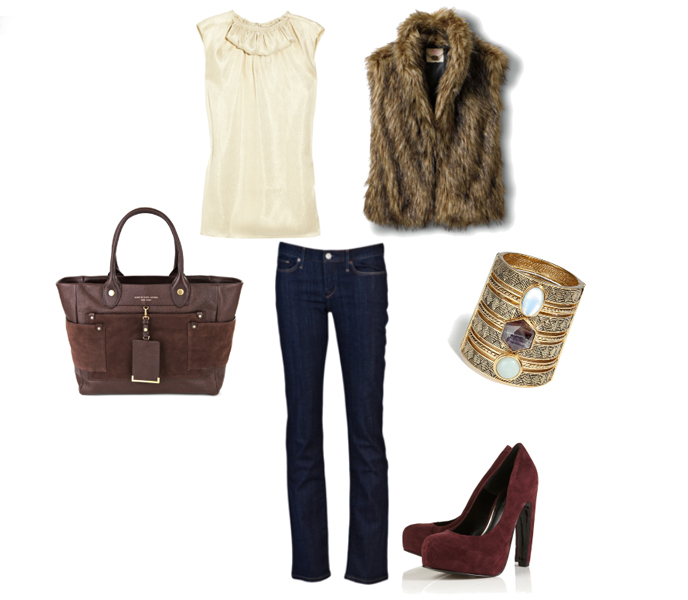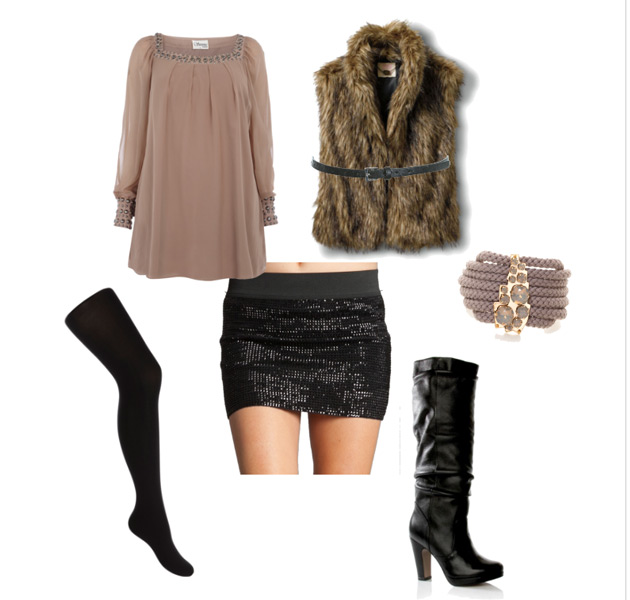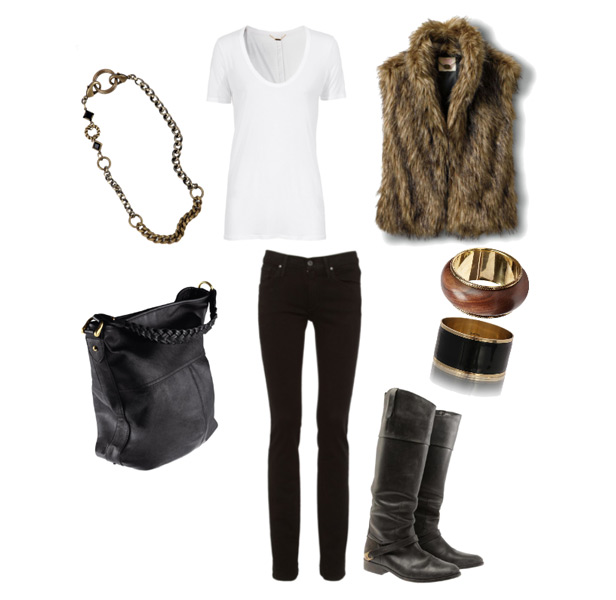 See how versatile it is?!?  I think it's time for a fur vest to find a nice little home in my closet.  Hey…if I'm going to be trendy…I have to start somewhere.
Happy Fashion Friday!!