You're probably thinking…Lauren…didn't you just say you were going to be taking pictures of real people for Fashion Friday???  Well…yes…yes I did.  But when I woke up this morning and felt the 65 degrees floating in my windows I knew today had to be about fall.  Fall is so close I can literally taste it and it makes me giddy.  It's scarf weather people!!!!  And this makes be happy beyond belief.  So I thought today on Fashion Friday I'd pick out some of my fall must-haves.  And then as fall approaches I'll show you the real life versions as they play out.  Sound good?
Ok…shoes are my favorite part of fall.  Obviously.  Any excuse to wear boots make me happy.  I have my eyes on these Frye boots that, realistically, I'll never be able to afford but I am at least going to hunt down some look-alikes.  I'm also going to rock out some boat shoes this fall.  Boat shoes and some skinny jeans with a comfy tee.  Yes please.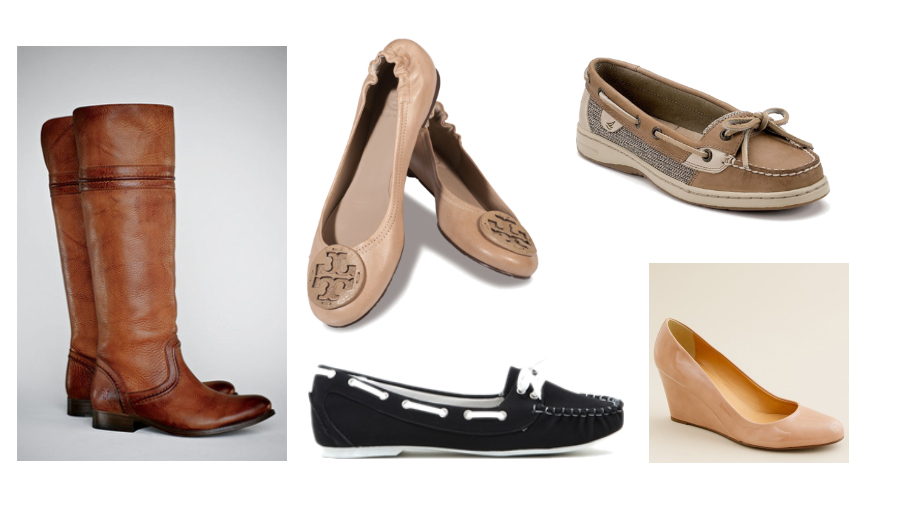 Frye Boots  |  Tory Burch Flats  |  J Crew Wedges  |  Sperry Boat Shoes
My obsession with maxi dresses was no secret so it's safe to say I am also obsessed with maxi skirts.  So comfy.  And if you ask me…perfect for fall.  I also am not following the "no white after labor day" rule and will be sporting some white jeans well into the fall months.  And last but not least…I'm going to try out some of these vintage flares.  I've seen some really cute outfits involving these bad boys so I think I need to try it out.  🙂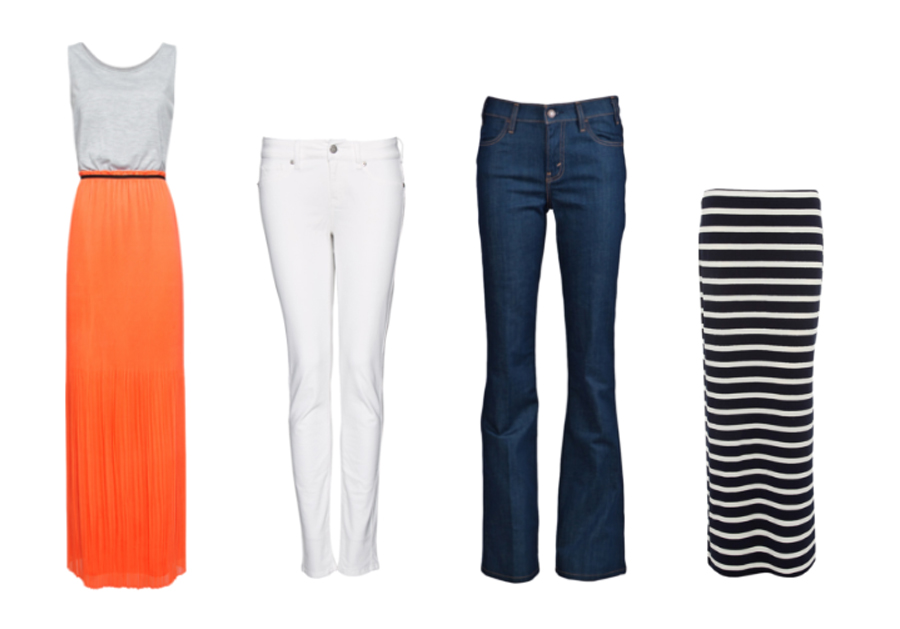 Orange Maxi skirt  |  White jeans  |  Levi's Flare Jeans  |  Striped Maxi skirt
**sigh** Blazers.  I <3 them.  I think Boston must have rubbed off on me because I'm really liking the nautical colors right now.   So both a navy and white blazer are a must.  I also just bought this mustard cardigan that I cannot wait to wear with the perfect accessory…some pumpkin spice.  I'm also envisioning cool nights up on the roof with a comfy, over-sized cardigan and glass of wine.  Ahhhh…perfect.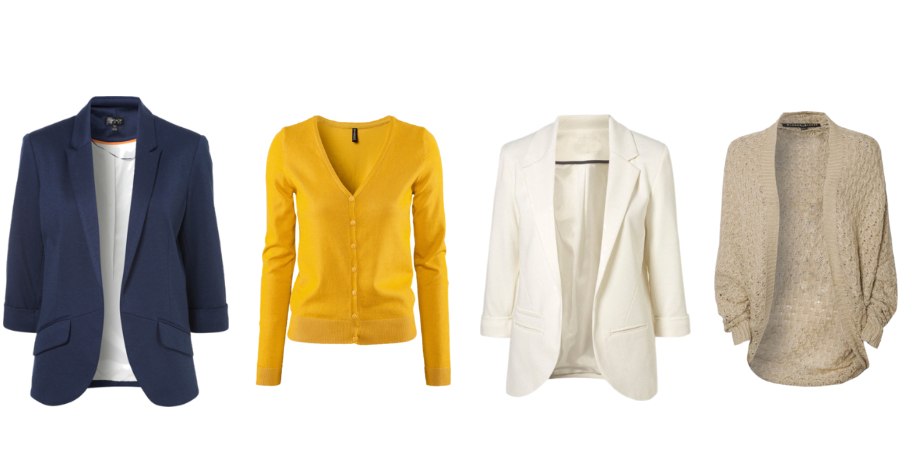 Navy Blazer  |  Mustard Cardigan  |  White Blazer  |  Over-sized Cardigan
As my hair grows back and I get ready to embrace the pixi cut…hats and headbands are going to be my new best friends.  As well as some fun new scarves of course.  🙂


So…who else is SOOOOOO ready for fall?  I will be brewing some pumpkin coffee this weekend.  Look out.
Happy Fashion Friday!