As a wedding photographer, I am constantly learning.  Making mistakes and learning from them.  Moving forward and doing my best to make my business everything I want it to be.  Every wedding I shoot I find something that I can do better to not only take better photographs but make the day better overall.  When I think back to my first wedding…and then fast forward to today…I have learned so much and I hope that cycle continues on for the rest of my career.
One of my biggest learning experiences this year has been the necessity of educating my couples.  See…I think it's natural that we assume people know everything we know.  I am at a wedding almost every weekend and what has come to be second nature to me…all my brides are going through for the first time.  I know the ins and out of a wedding day…and what sort of things to expect…but my brides don't.  And that's because they have never done this before.  And it is up to me to make sure they know exactly what to expect and educate them as much as possible so their day is as perfect as it possibly can be.  When I get hired for a wedding  my brides have seen my photos and all they know is that they want their photos to look just like those.  But they have no idea the steps that go into getting those perfect moments and it's up to me to make sure I inform them as much as possible.
There are certain things that come up at every wedding that I have come to realize are things that most people just don't think about.  Now that I'm a bride and I am constantly surfing around on the internet for ideas and inspiration…I am running into all the articles that are telling brides out there exactly what to do on their wedding days.  What questions to ask…what to expect…what to allow/not allow.  But the kicker is…most of these are written by magazines or wedding blogs by people who don't actually spend their weekends at weddings.   So I thought I would go through a few of the things today that go into making a wedding day…and wedding photos…and good as they can possibly be.
Shot lists
I have stumbled across several articles that recommend that all brides write out a list of must-have shots and send them to their photographer.  And that seems like a pretty legitimate thing to do.  You are paying your photographer a lot of  money and you want to make sure they get pictures of the things you want pictures of.  But on the other side…you are paying your photographer a lot of money for a reason.  Because they are a professional and you trust them with what is probably the most important day of your life thus far.  And more importantly…a day that is 100% unique to you.  As photographers, when we have to work off shot lists…we are missing the organic things that are happening around us.  If I have to keep referring back to a list, I might miss a moment happening right in front of me.  I can only speak for myself…but I will always get the key moments.  The bride walking down the aisle…the groom as he sees his bride for the first time…the first dance.  Those are in the bag.  But the other moments.  The in betweens…those are what make your day special.  And more often than not those are missed when shot lists are involved.
That being said…it is very important to inform your photographer of things they may not know about just by looking.  For instance, if there is someone attending the wedding who is very important to you.  Or if you are wearing/carrying something that has a special meaning.  Those are all things that are great to let your photographer know about so they can make it a special point to capture them.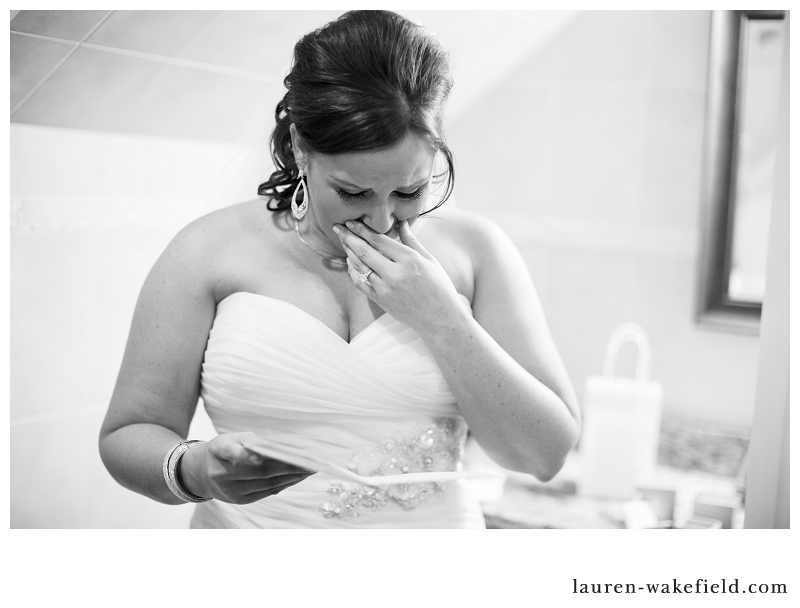 Church restrictions
I don't think I've ever shot at a church that had no photography restrictions.  Some are really strict…some are more laid back.  But almost always they have them.  I am always more than happy to abide by any rules that a church gives me.  The problem comes in with expectations vs. restrictions.  As I mentioned earlier, when brides hires me they have a certain expectation of what their photos will look like.  They have looked through my website and imagined their day inside my pictures.  And a lot of times when churches put such strict restrictions on where I can be during a ceremony, it is physically impossible to get the photos that my brides expect.  Some churches will go as far as to black list you if you even slightly break any of their rules.  And almost all the time the brides have absolutely no idea that these rules even exist.  That is why I feel like it is so important to check with your church in advance to see what their restrictions are.  Then decide if those restrictions are something you can live with or if you want to make some changes.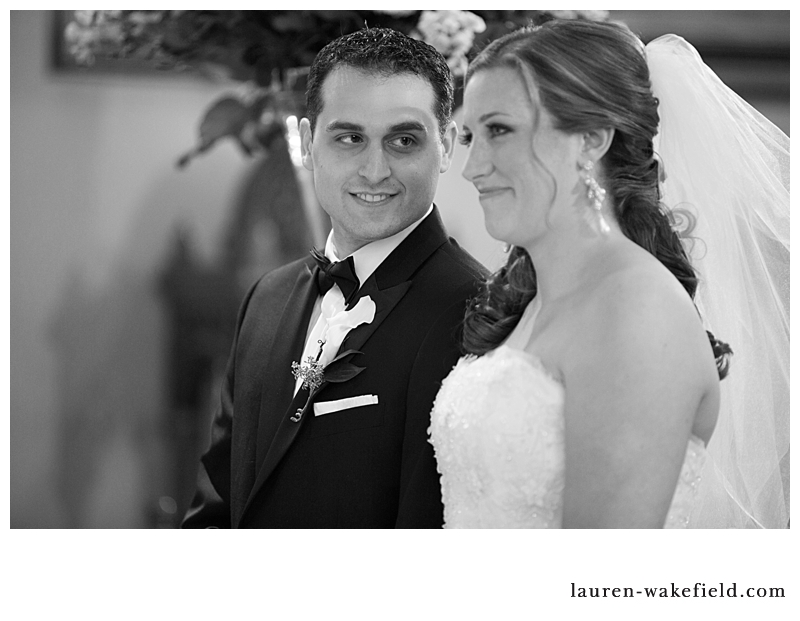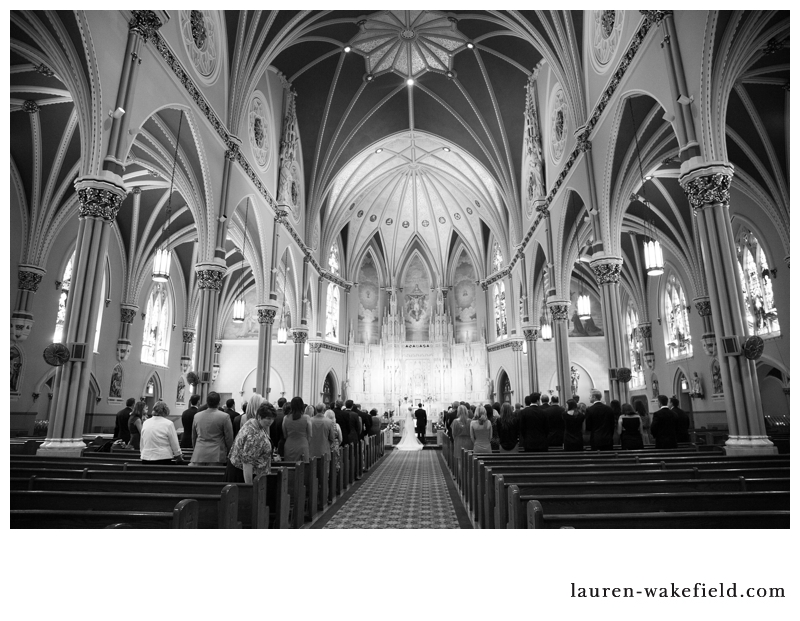 Vendor Meals
This is sort of hot topic in the wedding industry.  You've been shooting for 6 or 7 hours and all the guests sit down to eat (which is never a great time for photography because no one like pictures of themselves shoving food in their mouths) and after all the guests have been served the vendors usually get put a little room nowhere near the reception with a deli sandwich and a bag of chips.  For me…it's not about the food.  By this point I am so hungry I could probably eat cardboard and be happy.  The problem comes in with the logistics.  No…pictures of people eating are not great.  But what happens when in between courses the bride and groom steal a kiss at their table?  Or a family member stands up for an impromptu speech?  When we are sitting in another room we are counting on the DJ to tell us when things start up again and I can't tell you the number of times that they just don't.  When I get sat in the room with the guests, it ensures that I don't miss a beat.  That I can capture every moment and eat at the same time.  And typically, when we're seated with the guests we get served the same time as the guests.  When they seat us in another room we get served last and by this time most people are finishing up and the window to actually eat is about five minutes.
What I've realized over the last few months is that brides really have no clue what a vendor meal means.  If you've never been a vendor…and your catering company or venue asks you how many vendors you have…you are just simply going to answer.  And I'm willing to bet a lot of money that if a bride knew a vendor meal meant their photographer wasn't in the room…they would feel a lot differently about it.  Most people think it's about eating better food…but for me it's about never missing a second.
This post was way longer than I intended…but hopefully this makes sense and doesn't sound to preachy.  At the end of the day…I want my brides to look at their photos and be overcome with happiness and be able to remember every second of their day.   I never want anyone to look at their photos and feel like anything is missing…so hopefully this post can help prevent that.  Ok I'm done now I swear.  🙂